ELEVATE HEALTHCARE NAMED "AGENCY ON THE RISE" FINALIST AT 2023 MANNY AWARDS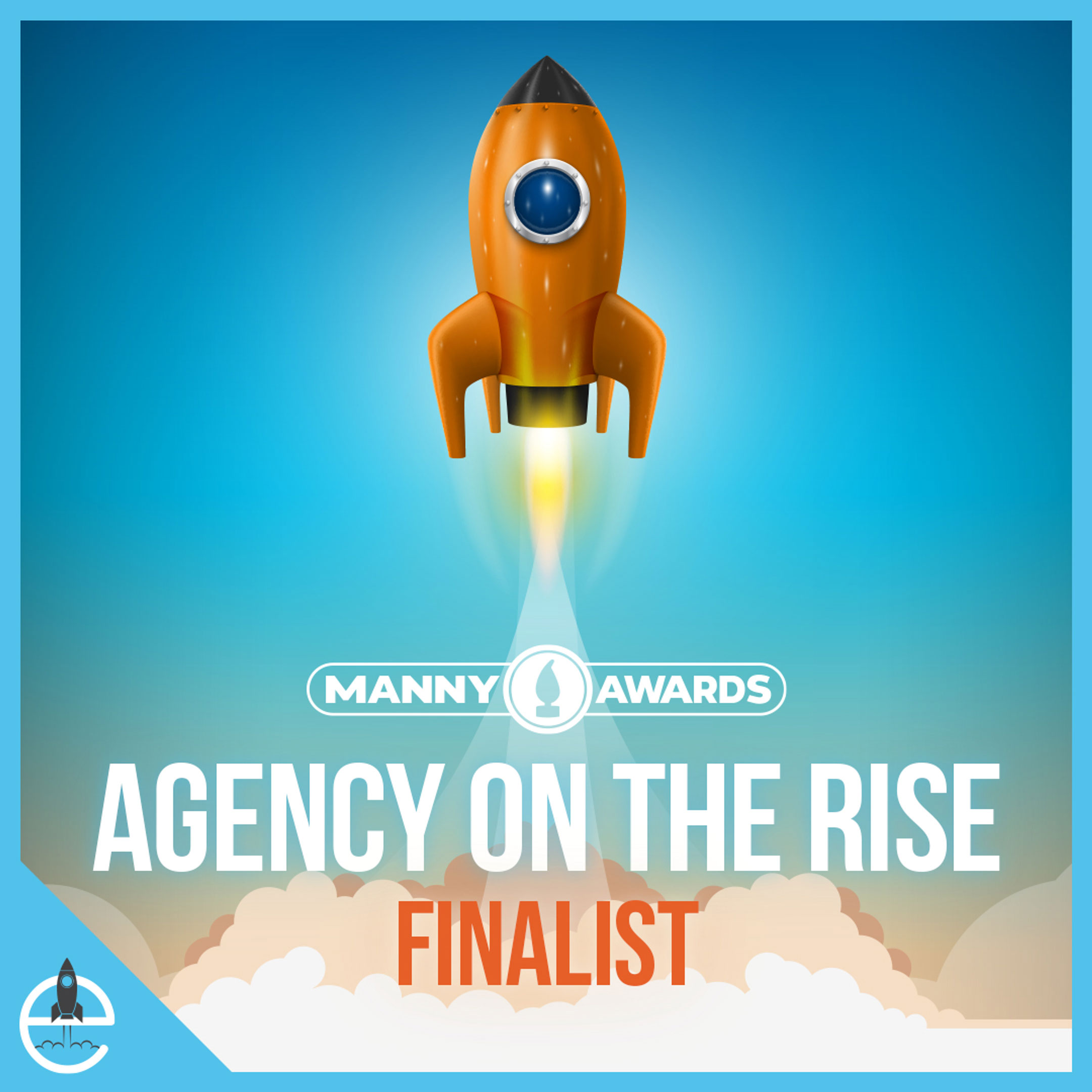 ELEVATE HEALTHCARE NAMED "AGENCY ON THE RISE" FINALIST AT 2023 MANNY AWARDS
AGENCY CONTINUES TO ACCEPT ALL CHALLENGES AND RISE TO ALL OCCASIONS
Pushing creative boundaries that target the needs of challenger brands is how Elevate continues to make waves across the industry. It is crucial for us to maintain a balance between the full-service offerings of a larger agency with the personal engagement and expertise one would expect from a smaller one. Elevate is excited to be recognized for these efforts as an "Agency on the Rise" finalist at the 2023 Manny Awards from Med Ad News. A leading publication in the pharmaceutical space, Med Ad News celebrates the best in pharmaceutical healthcare advertising.
Elevate cofounder and managing partner Frank X. Powers said, "It is an achievement and an honor for the agency to be recognized for the incredible effort our team puts forth. We always strive to help our clients overcome the market challenges they face, but to be considered an agency on the rise means our influence in the industry only continues to grow."
Elevate Healthcare, which has transformed in 7 years from a start-up to an award-winning powerhouse, will always look to innovate and deliver work that disrupts for the better.
Each year, Med Ad News pays tribute to the people and agencies serving the healthcare market by acknowledging their contributions to creative excellence in healthcare at the Manny Awards. On this special evening, more than 600 industry peers join Med Ad News in honoring winners in a range of award categories. Thank you to our colleagues and clients for being a part of Elevate Healthcare's rise.
About Med Ad News
The pharmaceutical industry's publication of record since 1982, Med Ad News provides broad coverage and incisive analysis of the issues, events, trends, and strategies shaping pharmaceutical business, marketing, and sales. More than 30,000 readers — comprising corporate executives, marketing, sales, and product managers — receive Med Ad News, which is a publication of Outcomes LLC. To view the publication, visit http://www.medadnews.com.