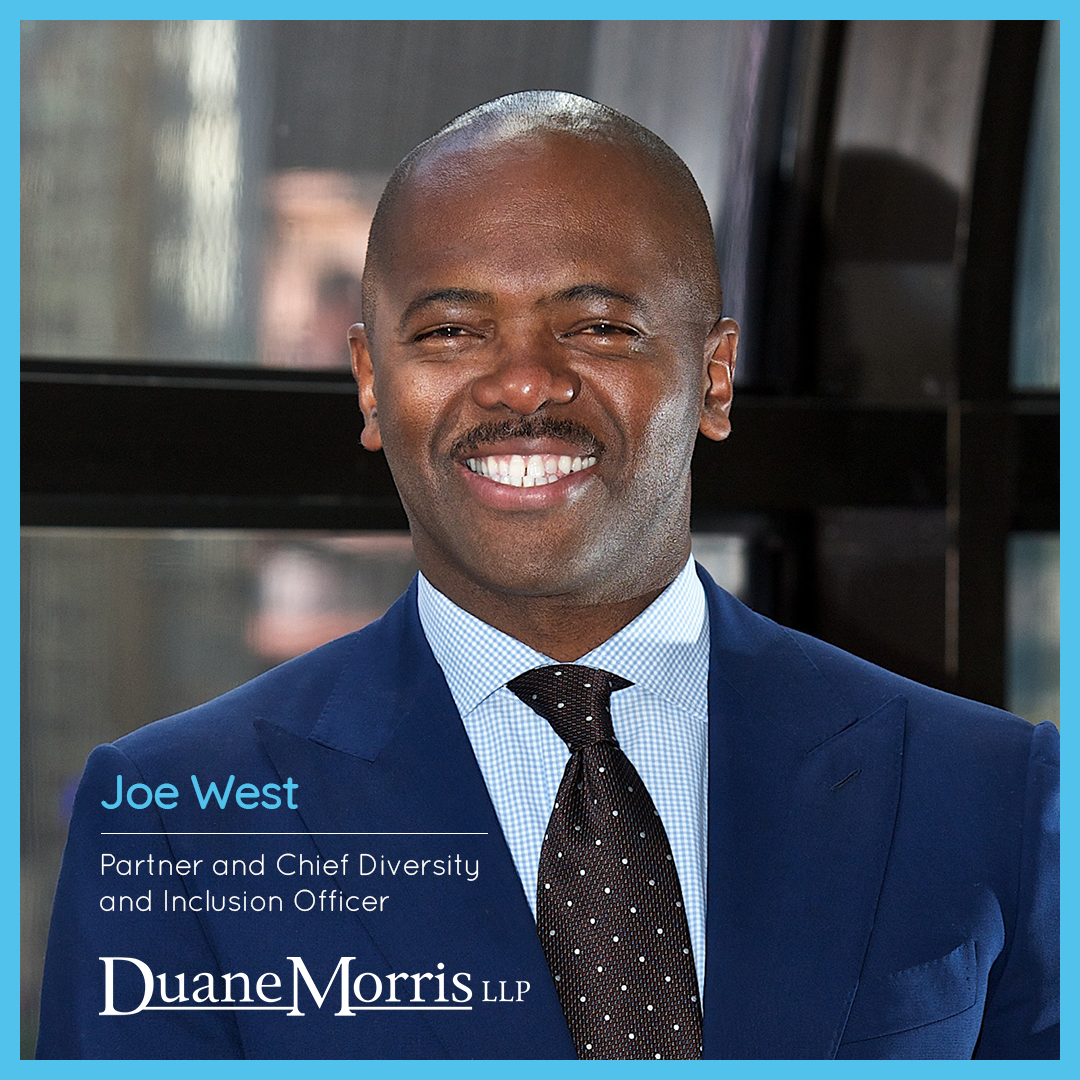 ELEVATE HOSTS A SPECIAL DIVERSITY DAY DISCUSSION
SPECIAL GUEST APPEARANCE FROM JOE WEST, PARTNER & CHIEF DIVERSITY AND INCLUSION OFFICER AT DUANE MORRIS
At Elevate Healthcare we believe in fostering communication, understanding, equality, respect, and dignity. We have made a commitment to ourselves, our staff, and our community to continue to make a measurable impact. One aspect of that commitment is providing ongoing diversity and sensitivity training to all staff.
In an all-hands meeting where the agency gathered via Zoom, we had the opportunity to learn from one of the most influential minds in the legal field, Joseph K. West. In his role at Duane Morris LLP as Partner and Chief Diversity and Inclusion Officer, Mr. West advises companies on issues related to diversity and inclusion and strategies associated with these issues.
During our time with Joe he spoke about what he's learned throughout his career, advising companies like Walmart and ExxonMobil, but also throughout his life as a black man in America. The discussion was focused around diversity but covered a wide range of topics, including the origins of Juneteenth, a recent discussion Joe had with actor Laurence Fishburne about race and racism, and stories of injustice Joe faced in his life. Joe invigorated the conversation at every turn, leading an open forum where both education and progress were at the center.
We talked about our Black Lives Matter statement on the Elevate website homepage, and the conversations that took place in creating our declaration. Everyone agreed that it was the right first step, and also that it is exactly that…the first step. Elevate will continue taking steps toward transforming tomorrow. Because we strongly believe that if we all do our part, we can make a difference.
During our time with Joe we asked questions. We listened. We learned. We asked more questions. But at the heart of it all was the same notion of fundamental systematic change and what we can do to be better allies and shape a brighter future.
It wasn't simply diversity training, because our unwavering commitment to change drives us forward. It was an acknowledgment of the world around us, an understanding of our places in it, and a desire to spread positivity and acceptance all across it. Elevate stands by the belief that doing what is right and standing up for the inherent dignity and rights of all people, of diverse backgrounds including people of different races, genders, sexual preferences, sexual orientations, religions, ages, ethnic and cultural backgrounds, and national origins, is above all paramount. Changing the world has to start somewhere—start with yourself and see what happens. Because when you create change by the way you live your life, you will change the lives of others.