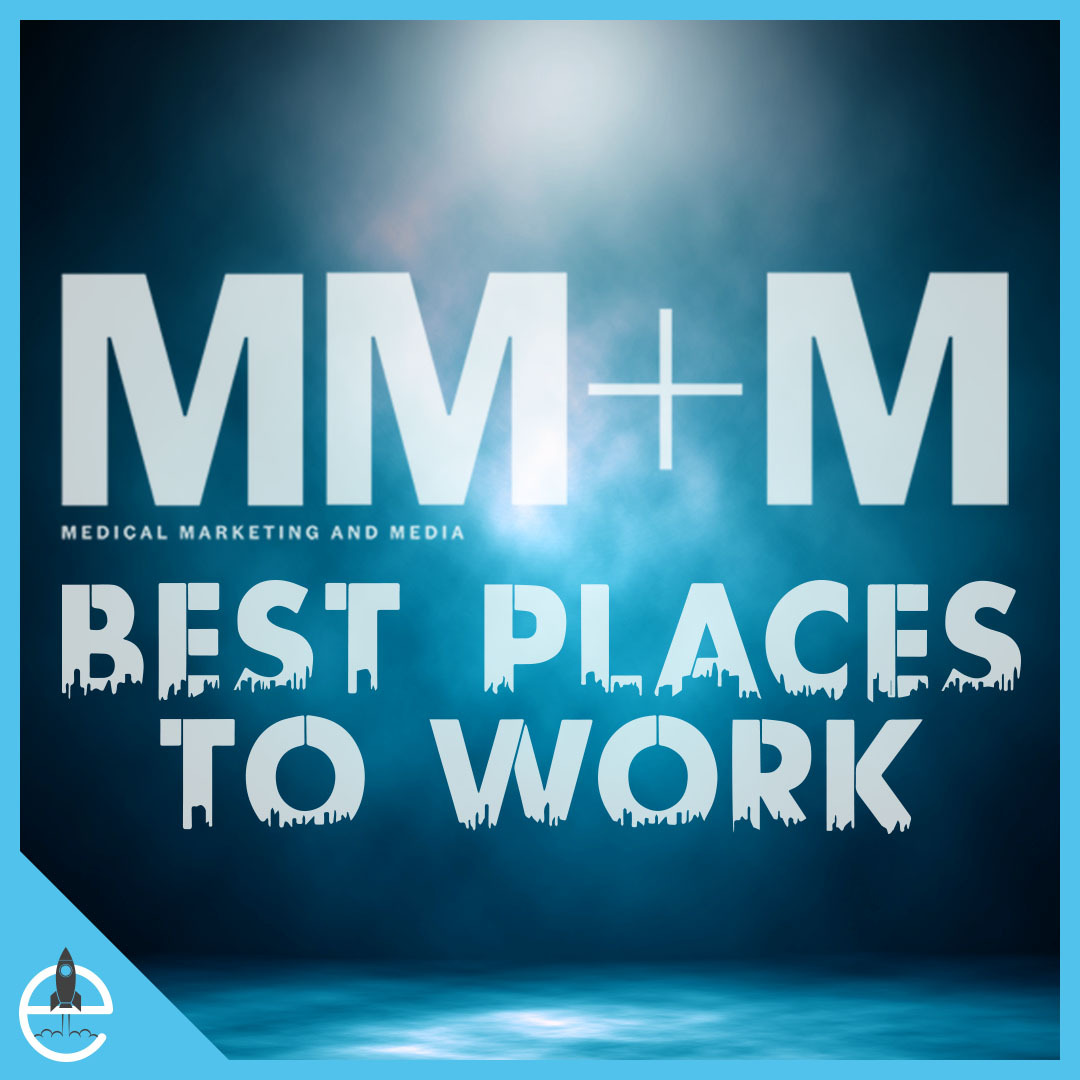 ELEVATE LANDS ON 2020 MM+M BEST PLACES TO WORK
AGENCY'S DEDICATION TO EMPLOYEES RECOGNIZED IN ANNUAL REVIEW
In the office or working remotely, one constant has been Elevate Healthcare's commitment to its staff. MM+M sent healthcare agency employees a survey, asking about how their companies have handled the virtual workplace and culture. Elevate Healthcare was recognized by its employees with such outstanding responses that MM+M named the agency one of Pennsylvania's Best Places to Work.
MM+M judges noted qualities like communication, health and safety, and a strong team mentality among responses. One judge felt "a real sense of mission among Elevate employees, a sense that what they do represents more than a job to them." That commitment goes beyond work, however, as almost every employee's survey talked about the agency's Virtual Summer Outing. One team member said the day full of dinner and cupcake class from a professional chef was the day that made Elevate truly feel like a family.
On the news of Elevate's selection to this esteemed list, Taylor Myers-Ackerman, Manager, Client Delivery, said, "Elevate seamlessly pivoted to a virtual work environment, ensuring all employees feel safe, honored, and respected. Endless methods of virtual communication made this possible. The transition has been easy and straightforward, allowing us to continue building our culture even while apart."
One telling Elevate stat from the survey was how everyone answered this question: "In terms of salary and benefits, how would you best describe your organization's response to the economic impact of COVID-19?" Elevate was one of only three companies with unanimous answers of "No impact, everything has remained the same." Elevate is both the name and the mission of the agency, and it's obvious that also applies internally. Frank X. Powers and Lorna Weir have created a place that operates like nowhere else.
Sarah Ward, Senior Art Director, said, "It wasn't a surprise Elevate was one of MM+M's Best Places to Work. Since I started it's always been apparent that the people here make this company special, and Elevate knows how to take care of its people! Even while we are all remote, our leadership works hard to make us feel like we're still together. From Zoom happy hours and yoga sessions to care packages and meals, Elevate continues to show us how much we mean to our company."
Read the full writeup on MM+M's website here.
About MM+M
MM+M is the media brand of record for pharmaceutical marketing and commercialization, delivering the most balanced and relevant coverage of its subject matter. The 50-year-old business title produces an essential mix of online breaking news and analysis combined with monthly print features – timely, objective, original editorial content for an executive audience of leaders and thinkers who work in pharma, medical device, diagnostics, and greater healthcare marketing. MM+M also develops annual conferences and live and virtual events, and it runs the industry's premier awards program, the MM+M Awards, which celebrates creativity and effectiveness in healthcare marketing.