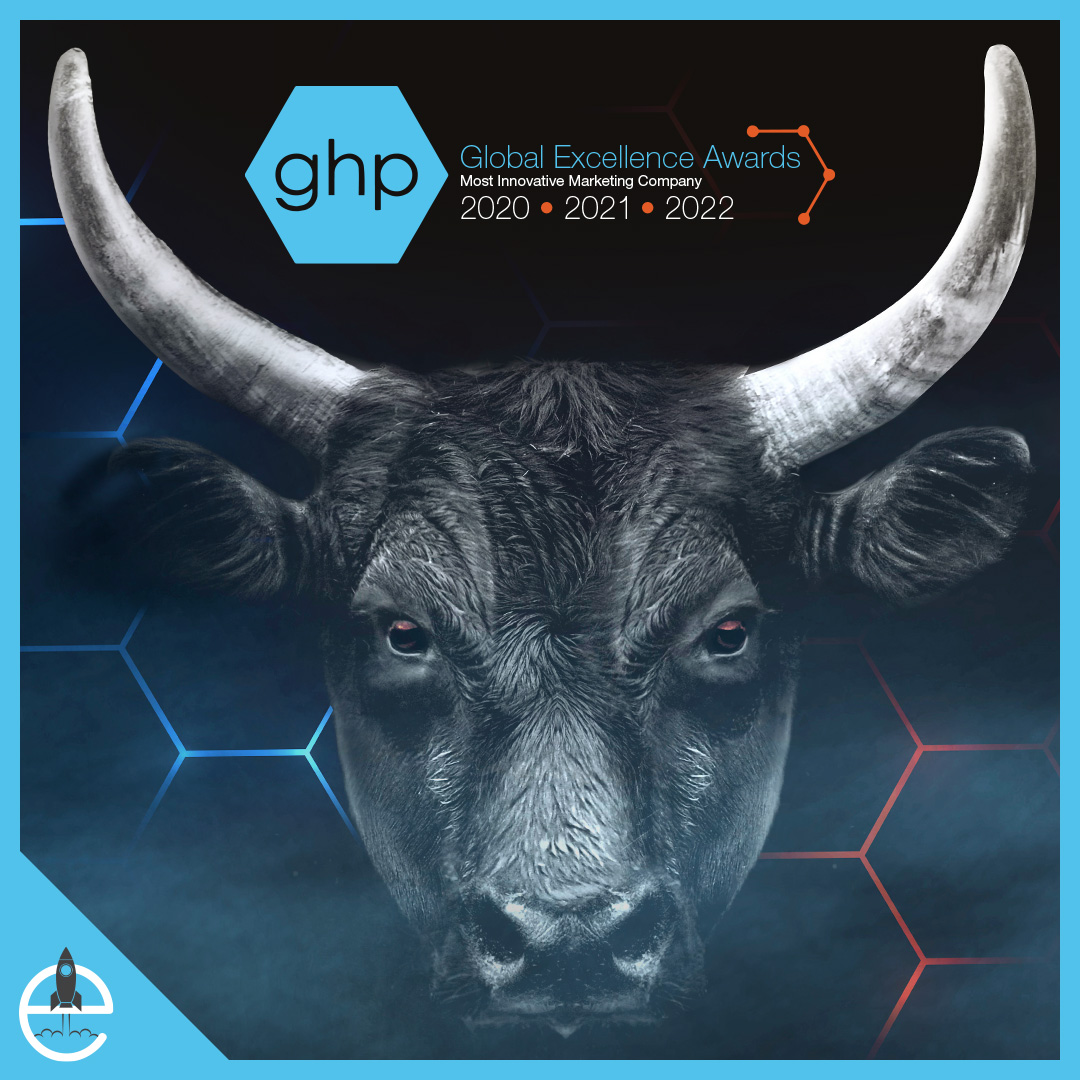 ELEVATE NAMED MOST INNOVATIVE HEALTHCARE MARKETING COMPANY THIRD STRAIGHT YEAR
GLOBAL HEALTH & PHARMA AGAIN RECOGNIZES THE CHALLENGER BRAND CHAMPIONS
Each year, Global Health & Pharma (GHP) recognizes the most innovative companies in the healthcare and pharmaceutical industry from across the globe. For the third year in a row, GHP recognized Elevate Healthcare as the most innovative healthcare marketing company. This follows other recent Elevate wins for Small Agency of the Year and Best Places to Work.
Since its inception, Elevate has grown as an agency while remaining focused on innovating something new. After all, Elevate was founded on the idea that a new breed of agency was needed in the marketplace. Now as new colleagues join, they bring different capabilities and skills, allowing them to immediately contribute, collaborate, and create award-winning campaigns. Every day, Elevate aims to deliver innovative solutions across the pharmaceutical, biotechnology, and medical device industries. Clients come here to disrupt the status quo, compel an action, inspire belief, and face a market challenge head on.
Elevate cofounder Frank X. Powers said, "There is more of a need now for brands that are not the market leader in making noise to be noticed. In a year that's been disruptive, it's more important than ever for brands to be disruptive."
The notion of helping brands break through and break out is what Elevate was founded on, and that is how the agency has seen so much success. To stay innovative, staff attend training sessions, educational webinars and conferences, and other initiatives focused on expanding skills and staying ahead of trends. The industry is changing faster than ever, and whatever comes next, everyone at Elevate is prepared for it.
About GHP
GHP is a global information sharing platform focused on communication and collaboration within the human, animal, and environmental health categories. Published quarterly, the GHP magazine delivers the latest industry news and spotlights key innovators from around the world.