Elevate Named to MM+M 2021 Best Places to Work for a Third Year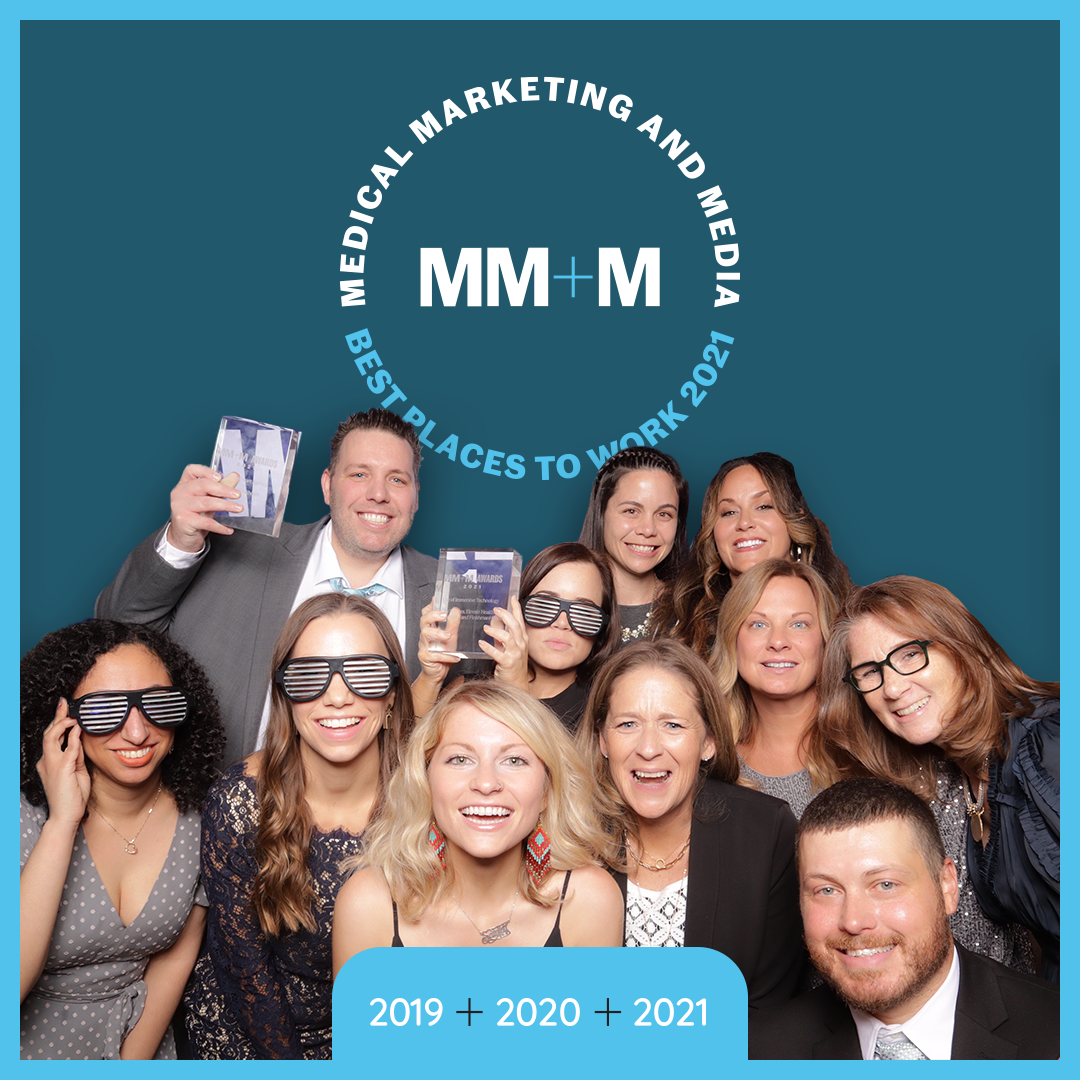 Elevate Named to MM+M 2021 Best Places to Work for a Third Year
Nurturing its culture during exponential growth
For the past six years Elevate Healthcare Marketing's independent spirit has enabled it to build a unique culture. This third year on the prestigious MM+M Best Places to Work list only confirms that something very special is happening here: a culture of creativity, collaboration, and respect. The MM+M Best Places to Work showcases the best small, midsize, and large agencies, along with life sciences support firms, as rated by their employees. Agencies selected for this list are recognized for their culture, work/life balance, diversity and inclusion initiatives, and more.
Elevate's mission is to elevate both the work and everyone in the agency. That kind of commitment and compassion is instilled by founders Frank X. Powers and Lorna Weir, who put their employees first every single day. They aren't just challenger brand champions; they've championed the culture and atmosphere that make Elevate stand out and succeed. Their open-door policy and open lines of communication help to reinforce a culture that attracts and maintains staff.
"Over the past year, our team has grown over 40%." says Powers. "Despite this tremendous growth, we have worked hard to maintain our distinctive culture, and it has paid off. We are honored that MM+M has acknowledged us yet again."
Most of Elevate's growth has been organic, a testament to the relationship-building that has made the agency rise. This growth has allowed the agency to hire more talent and ensure their clients receive the attention and expertise they deserve.
Elevate keeps its employees engaged and challenged by constantly adding new programs/initiatives to help them grow and advance. This includes a variety of ways to hone their skills, from participation in conferences and seminars to LinkedIn Learning courses, as well as access to the company's Elevate University peer-to-peer skills-learning initiative. Just as important, employees cited unimpeded access to senior management for coaching, advice, and development as one of the agency's key assets.
During the past year, Elevate found new ways to boost morale and reward employees for their hard work. Staffers praised fun events (such as a virtual escape room) and perks (such as holiday meals). The agency's recently launched Bonusly program, which allows employees to give rewards to others and recognize their hard work/achievements, demonstrates how much employees are appreciated every day.
Congratulations to all the winners, and to learn more visit MM+M.
About MM+M
MM+M is the media brand of record for pharmaceutical marketing and commercialization, delivering the most balanced and relevant coverage of its subject matter. The 50-year-old business title produces an essential mix of online breaking news and analysis combined with monthly print features — timely, objective, original editorial content for an executive audience of leaders and thinkers who work in pharma, medical device, diagnostics, and greater healthcare marketing. MM+M also develops annual conferences and live and virtual events, and it runs the industry's premier awards program, the MM+M Awards, which celebrate creativity and effectiveness in healthcare marketing.