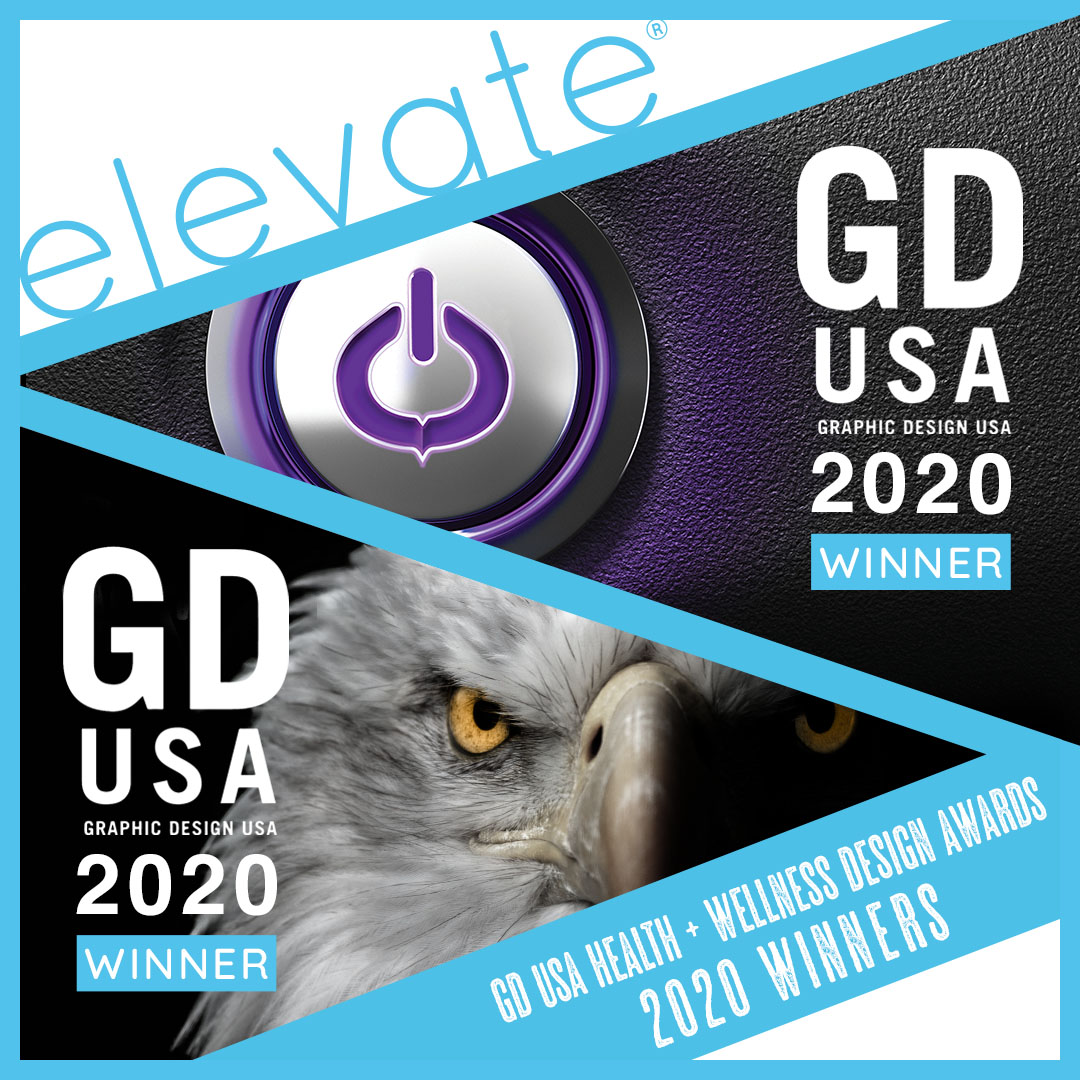 ELEVATE SCORES 2 WINS IN 2020 HEALTH + WELLNESS DESIGN AWARDS
JOERNS HEALTHCARE AND ELEVATE BRING IT HOME
An incredible run of award wins continues for Elevate, as we have 2 winners in the 2020 Health + Wellness Awards sponsored by Graphic Design USA. The annual competition holds healthcare creative and graphic design to the highest standards, and this year's competition featured agencies, in-house studios, design firms, institutions, and more.
Our campaign for Joerns Healthcare, "The Power to Simplify," and our "Welcome to the Jungle" self-promotion campaign took home wins this year.
The win for Joerns is especially rewarding after their amazing response to COVID-19—they are a healthcare equipment provider and the pandemic impacted their everyday operations. Earlier this year we developed and launched the new Joerns campaign, "The Power to Simplify," showcasing how Joerns' people, products, and data help simplify care delivery and allow healthcare workers to provide the best care possible. Then COVID-19 changed the world. With an increased demand for products like hospital beds, Joerns rallied their teams and adapted to the virtual world with ease. With Elevate's help, our client partners were able to quickly pivot, increasing digital and social communications, and adjusting the launch campaign to support the front-line workers in the fight against COVID-19.
Tara Powers, VP, Creative Director, said, "When the pandemic hit, Joerns jumped into action, quickly acclimating to a contactless and virtual world while still keeping the trusted quality of care they are known for. To see 'The Power to Simplify' campaign get recognized by GDUSA confirms that the power of Joerns is truly special."
Elevate was built on the idea that if you are a healthcare challenger brand, you are challenged by your circumstances and your environment, and someone has to champion the challengers. That's why the agency utilizes the ferocious and tenacious "Welcome to the Jungle" campaign, to demand attention and alert marketers that it's time to elevate their efforts. The campaign encapsulates the mindset that Elevate won't back down from a challenge—those efforts have paid off for clients' return on investment as well as Elevate's standing as a premier small agency partner.
Agency co-founder Lorna Weir said, "Our goal at Elevate is to help our clients stand out, seize every opportunity, and demand attention. Winning this award shows how this thinking is embedded in our agency's DNA. We don't blend in, and that's how we want it."
In what has been an unpredictable year for everyone, one thing has been consistent…dedication and commitment from our team. Thank you to everyone at Elevate and to our client partners for allowing us to produce the kind of creative that is not only meaningful to our audiences, but is inspiring to others in our industry.
About GDUSA
For nearly 60 years — since 1963— Graphic Design USA (GDUSA) has been a business-to-business information source for graphic design professionals. GDUSA covers news, people, project, trends, technology, products and services. The GDUSA brand now includes a 100,000 visitor-a-month website, a monthly e-newsletter, a digital version of the magazine formatted for desktop, tablet and phones, and several national design competitions that culminate in Annuals showcasing the best in Graphic Design, Inhouse Design, Web Design, Package Design, Healthcare Design, and Digital Design.