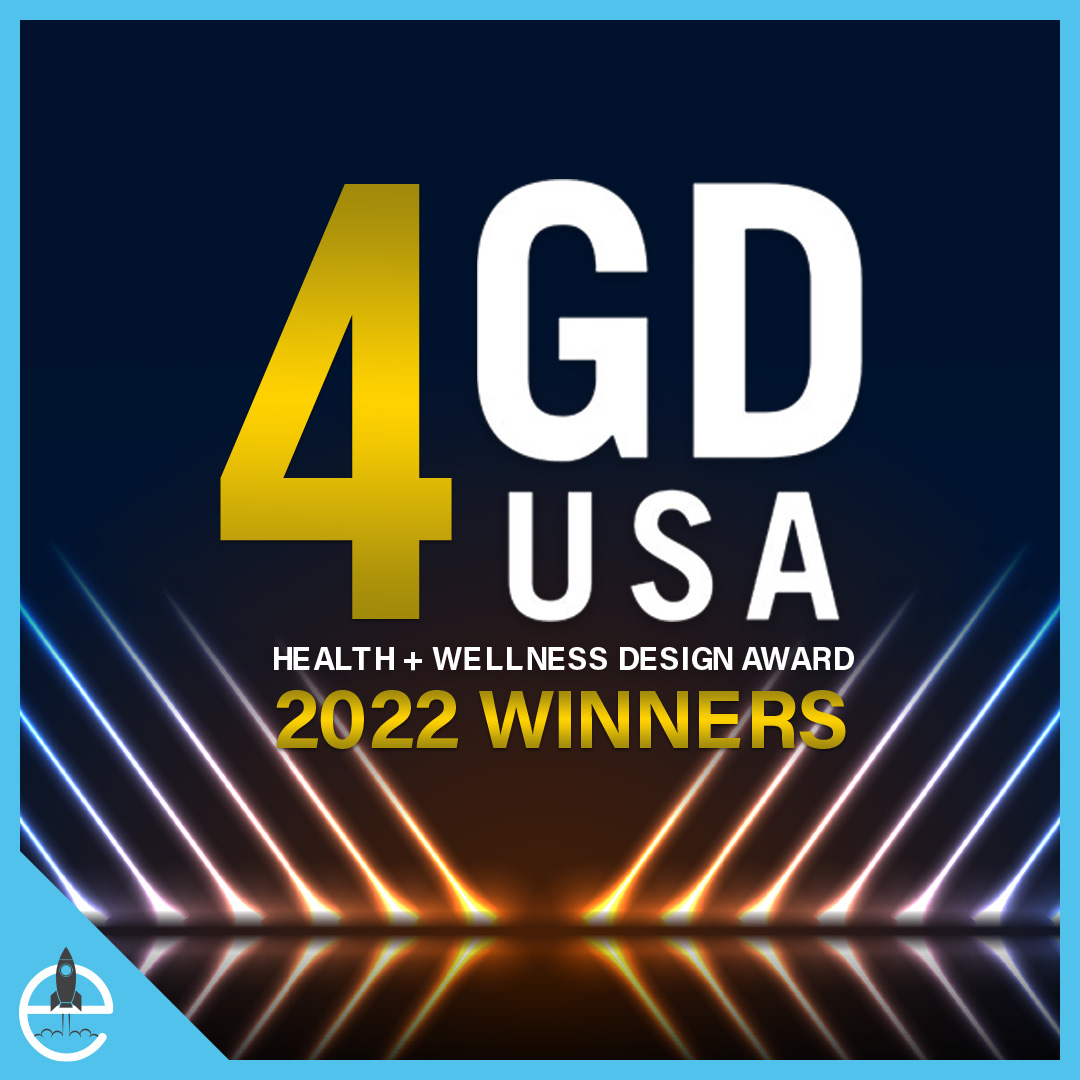 ELEVATE WINS FOUR 2022 GDUSA HEALTH AND WELLNESS DESIGN AWARDS
AGENCY'S CREATIVE PROWESS EXCELS IN A RANGE OF CATEGORIES
Since its inception, Elevate has been a full-service agency offering brand strategy, scientific platforms, landscape analysis, corporate initiatives, and more. Its core focus is to deliver the most impactful creative work. The more striking and meaningful the communications are, the bigger splash they can make in the market. By raising the standards of creative excellence for every new project, Elevate's art team flashes their design expertise every day. That design prowess was recognized with 4 wins at the 2022 Graphic Design USA (GDUSA) Health and Wellness Design Awards.
For almost 60 years, GDUSA has been a business-to-business information source for graphic design professionals. The annual GDUSA Health and Wellness Design Awards feature work from leading institutions, creative agencies, and design departments. Elevate's winning work was for AMELUZ® (aminolevulinic acid HCl) topical gel, 10% and "Danger Lurks Below the Surface" Campaign, DePuy Synthes ATTUNE™ Medial Stabilized Knee System in Design Rationale, DePuy Synthes VELYS™ Digital Surgery for Conference Stairs, and the iVIZIA® Launch Meeting Intro Video.
Elevate VP, Creative Director, Tara Powers, said, "Any award is an amazing honor, but these stand out because we won in some unique categories where we tried to think bigger and think differently in our approach. Our team doesn't just aim to deliver eye-catching design; we want it to stand out in a crowded industry of great design. Our goal is for everything we create to be noticed by the audience. For it to be recognized by GDUSA makes it even more special."
Thank you to GDUSA and to everyone at Elevate who wants to create the kind of work that stands out in the health and wellness industry. That means our client partners stand out, which is the most important thing in anything we create.
For more on the GDUSA awards, visit their site.
About GDUSA
GDUSA covers news, people, project, trends, technology, products and services. The GDUSA brand now includes a 100,000 visitor-a-month website, a monthly e-newsletter, a digital version of the magazine formatted for desktop, tablet and phones, and several national design competitions that culminate in Annuals showcasing the best in Graphic Design, Inhouse Design, Web Design, Package Design, Healthcare Design, and Digital Design.