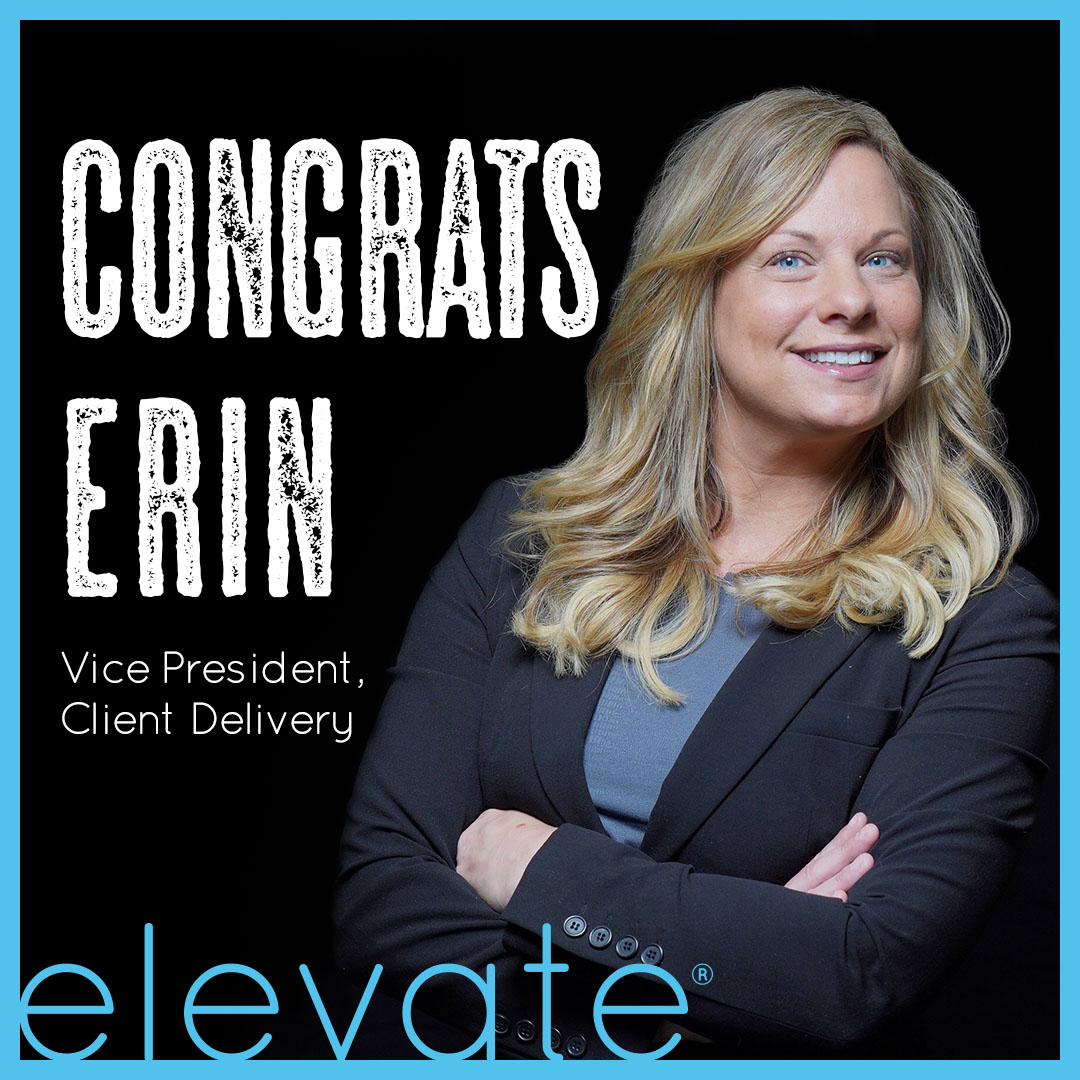 ERIN HLIVIA PROMOTED TO VICE PRESIDENT, CLIENT DELIVERY
ROLE WILL INCREASE FOCUS ON INTERNAL OPERATIONS AND EFFICIENCY
Erin Hlivia has been with Elevate from the start. As one of the earliest employees, she has spent her time at the agency performing the job of dozens of roles. Now she has a new role, with a promotion to Vice President, Client Delivery.
Erin is the agency's go-to point person. She has a hand in every project and keeps all of it on track. Elevate delivers the best work because we have Erin keeping an eye on everything we deliver. Her new role will allow Elevate to be even more agile and continue growing. She has been an indispensable resource, and a large reason why Elevate has seen such great success.
Agency co-founder Lorna Weir said, "With this promotion, Erin will help ensure our internal operations are as efficient as possible and that we continue to adapt and expand as our business grows. She has proven time after time that she is the perfect candidate for such a critical role."
Congratulations to Erin on a very well-deserved promotion.