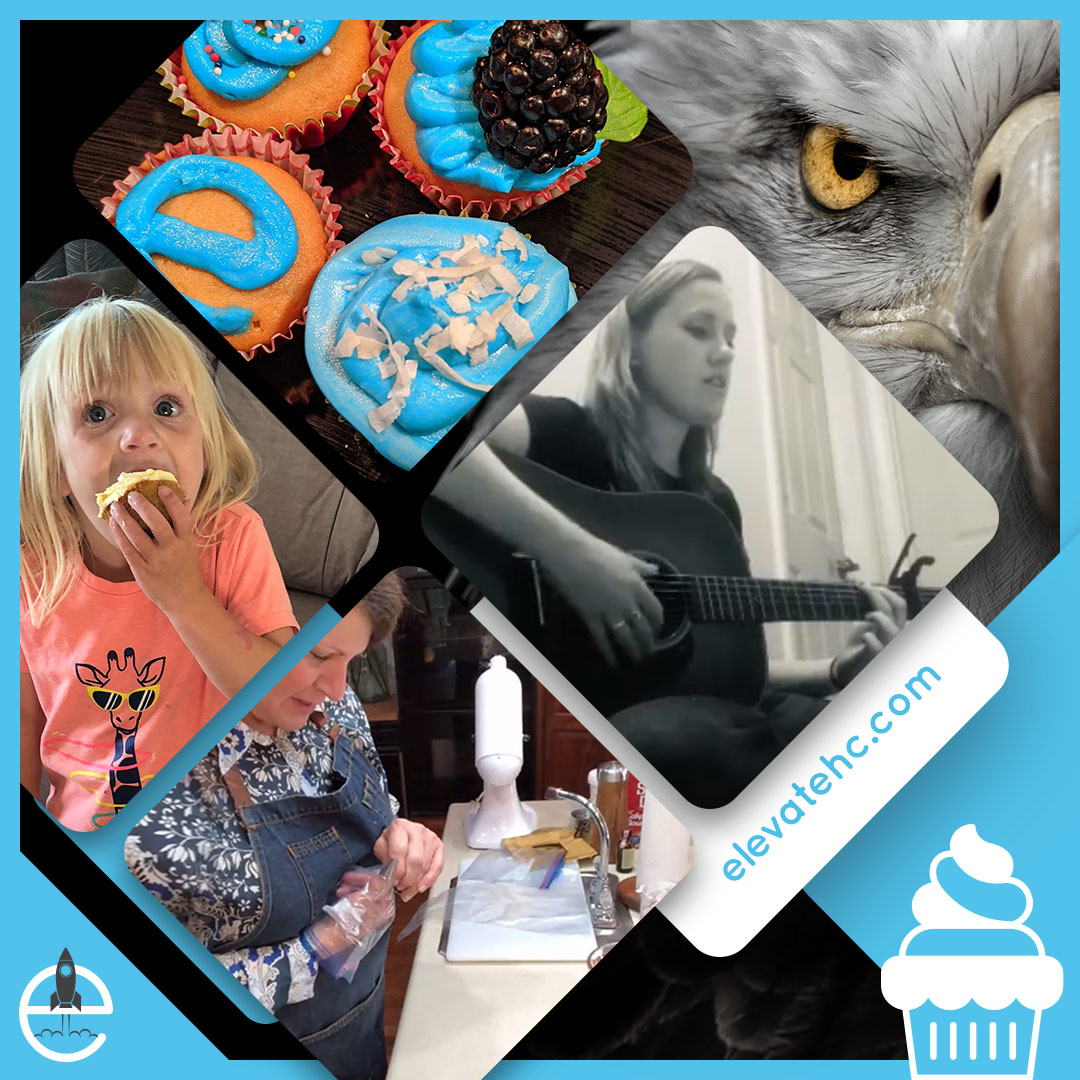 FOOD, FUN, MUSIC, AND MORE: HOW WE ELEVATE OUR CULTURE VIRTUALLY
ELEVATE FEATURED IN AN MM+M ARTICLE ABOUT AGENCIES GOING REMOTE 
MM+M talked with several agencies about the adjustment to virtual life, and Elevate was honored to be one of them. Coming up with solutions is what we do, and our leadership team knew they had to prioritize culture and adapt to the virtual workplace.
It was important to carry our Elevate culture through to the home office. It's been business as usual—as we're delivering for our clients while having the Elevate brand of fun. We've held Zoom happy hours with trivia and employee concerts, Bingo night, scavenger hunts, and more. We had our annual summer outing (virtually) with a BBQ dinner delivered to our homes and a Food Network Chef experience that was icing on the cake. Finding ways to stay connected felt like something that we could control.
Agency Chief Talent Officer Lisa Tamborello said, "Our employees are dealing with something nobody saw coming, and we had to think of ways to keep them safe and support them with whatever they needed. We quickly settled into the virtual workplace. Then it was just as imperative to find ways for us all to stay connected in a time when people had to be apart."
While the world has changed and the new normal will include virtual elements, we are happy to have a structure in place where employees know what Elevate stands for. This agency wasn't created to be contained within 4 walls; it was built to meet a need and create a place where people enjoy working and feel inspired. We are strategic, creative, and we will continue to adapt and thrive. That's what our instincts are.
Read the full article on MM+M's website here.