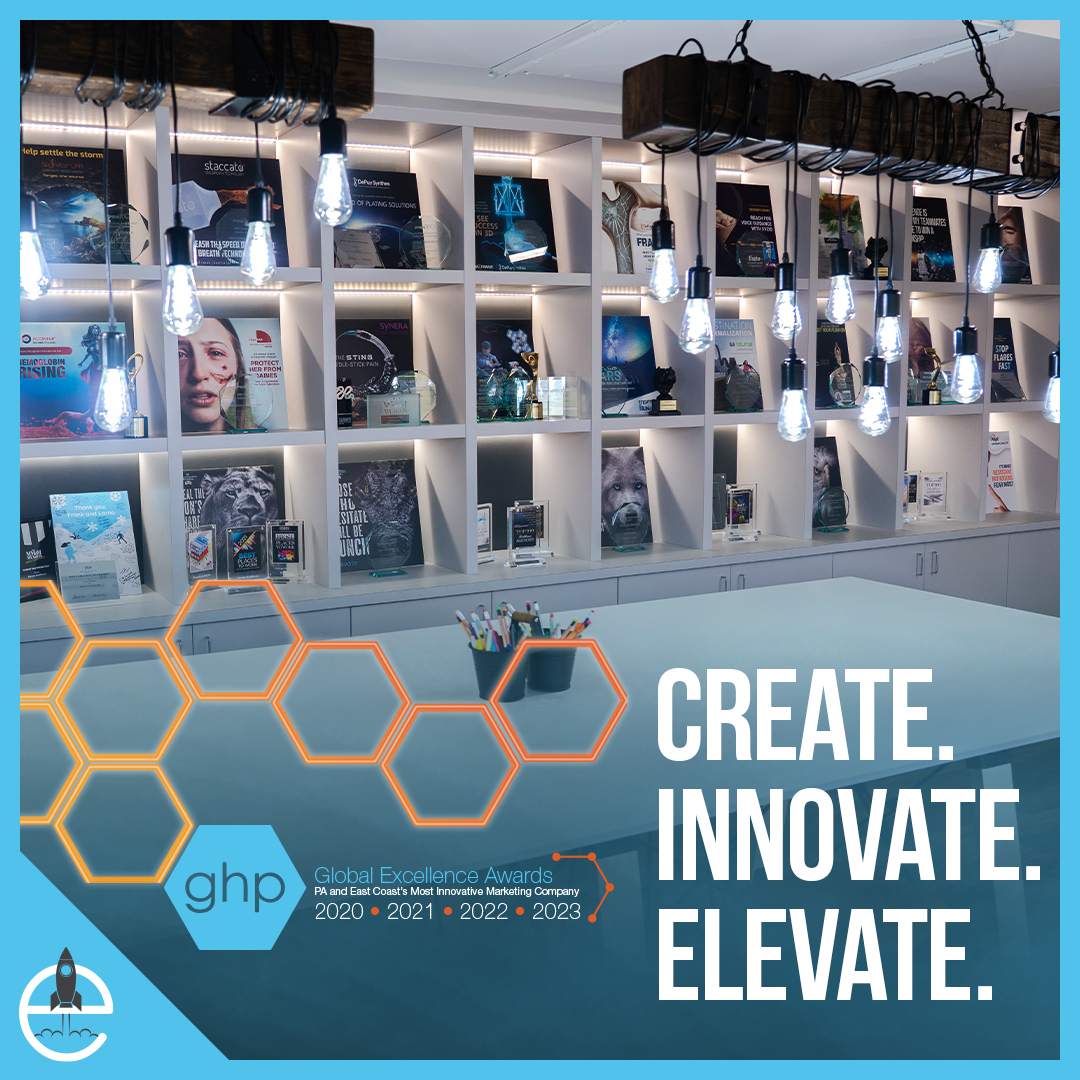 GLOBAL HEALTH AND PHARMA NAMES ELEVATE HEALTHCARE "MOST INNOVATIVE" AGENCY 4TH STRAIGHT YEAR
AGENCY'S FOCUS ON CREATIVITY SHINES AGAIN TO GHP
When your business is to be creative, standing out as the most creative in the industry requires multiple checkpoints. The team must be dedicated to trying new ideas, as do the clients and their brands. The quest to stand out in a crowded market needs diligence and excitement from all involved. Elevate has been lucky to build a team that is ready for any challenge and will seek to raise the standards of creative excellence with every endeavor. That's why it's such an honor for Global Health & Pharma Magazine (GHP) to recognize Elevate as the Most Innovative Agency on the East Coast once again, now for the 4th year in a row.
This recognition is special because the Elevate team doesn't try to create the coolest or most interesting work, they try to create the best work for their clients. The most important metric for success is the brand itself seeing success. What sets Elevate apart from other companies is understanding that the best ideas need to be different, feel different, and look different. More of the same isn't why Elevate was founded.
Elevate Chief Creative Officer Barry Schmader said, "To us, the best work isn't the biggest splash. It's the messaging that the sales force responds to and can utilize, it's the imagery that demands attention from any set of eyes, it's the strategic advantage gained by a challenger brand. We aim to do our best every day, and that's how you end up with the best results."
Thank you to GHP for again honoring Elevate. In just 7 years, the company has gone from start-up trying to address an unmet market need to independent powerhouse bringing in awards annually. Everyone shares the same goal at Elevate, and to see that mission be rewarded with awards like this is incredibly humbling. Here's to an even brighter future!
Learn more about the honor here.
About GHP
GHP is a global information-sharing platform focused on communication and collaboration within the human, animal, and environmental health categories. Published quarterly, the GHP magazine delivers the latest industry news and spotlights key innovators from around the world.