HOW BRANDS CAN JOIN THE CONVERSATION AT THE POINT OF CARE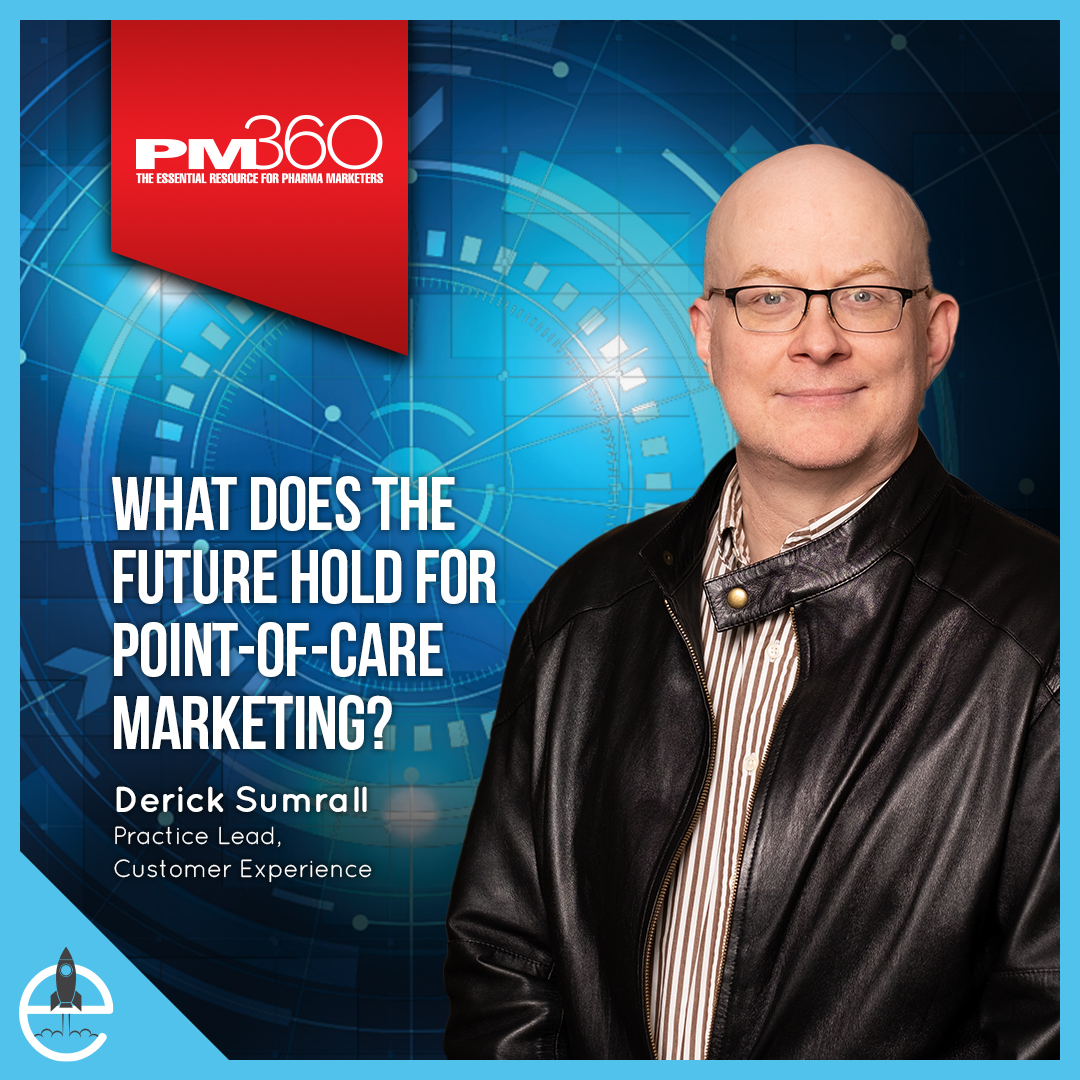 HOW BRANDS CAN JOIN THE CONVERSATION AT THE POINT OF CARE
ELEVATE'S DERICK SUMRALL FEATURED IN PM360 DECEMBER 2022 ISSUE
If healthcare brands want to remain relevant and insert themselves into the ongoing conversation at the point of care, the traditional approach needs to be reconsidered, especially post pandemic. That's what Derick Sumrall, Customer Experience, Practice Lead, discusses in the December 2022 issue of PM360 Magazine. When asked about the biggest changes for 2023 and beyond in the point-of-care marketing space, Derick elaborated on the need to have messaging frameworks that can be nimble, testable, optimizable in real time, and responsive to user needs if they want to be relevant in an ongoing conversation.
Derick shared, "Moving forward, brand messaging must adapt to user behavior. Digital can do that. It starts with compelling content that gives a person a reason to engage in their health management."
As more and more brands try to compete for attention in digital spaces in 2023 and beyond, they will always face the challenge of staying relevant and establishing the value of a continued conversation. Agencies need to think beyond targeted mobile ads and QR codes; those are now the default solutions. The brands that can adapt the fastest and be the most valuable to the user will stand out in the growing competitive space.
Read more of Derick's response and more at PM360's site.
About PM360
PM360 is the premier, must-read magazine for marketing decision makers in the pharmaceutical, biotech, diagnostics, and medical device industries. Published monthly, PM360 is the only journal that focuses on delivering the full spectrum of practical information necessary for product managers and pharmaceutical marketing professionals to succeed in the complex and highly regulated healthcare environment. By providing the full circle of enriching content, PM360 is truly an indispensable tool for busy and productive marketing professionals to stay at the top of their game.