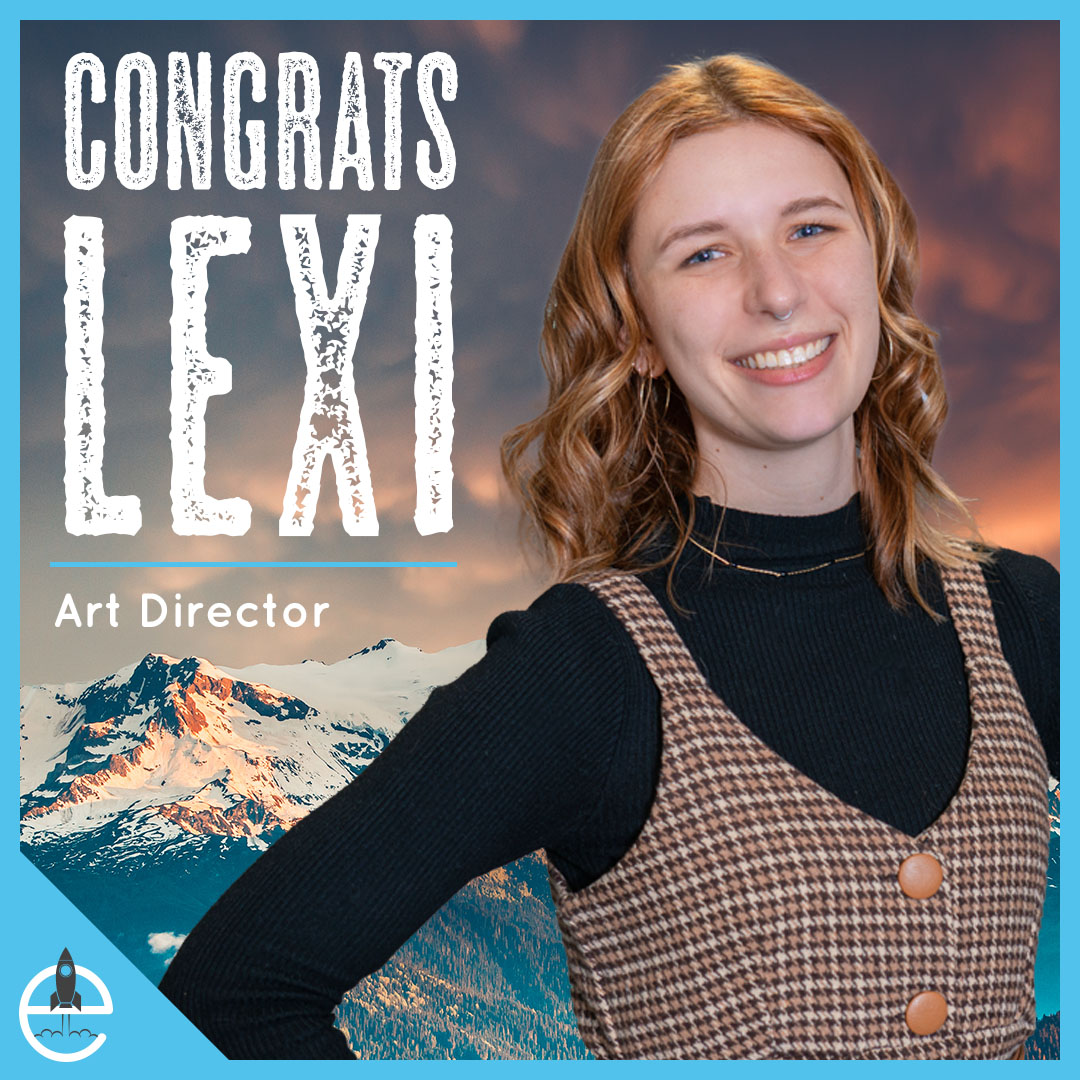 LEXI MOSER PROMOTED TO ART DIRECTOR
ADVANCING THE ART DEPARTMENT'S CAPABILITIES WITH NEW DIGITAL TOOLS
Lexi joined Elevate 3 years ago after working as a designer and illustrator in the commercial space. She has since expanded her skill set into the digital space, which she identifies as her specialty. Lexi credits her time at Elevate for most of her career development and is excited by the wide range of work. She designs with the audience in mind, making sure that—whatever the medium is—the user experience is at the highest level.
VP, Creative Director Tara Powers said, "Lexi has been instrumental in taking our digital acumen to the next level. Through her own initiative, she learned multiple digital platforms and continues to build and refine those skills. Lexi's hard work, determination, and willingness to jump in whenever and wherever needed make her a major asset to Elevate and our clients."
Since her first days at Elevate, Lexi has been growing her skill set and as a creative. With now her third promotion since joining Elevate, Lexi is now focusing on becoming a stronger leader, which comes naturally to her: she's inspired her teammates every day, because she is passionate about community involvement and is proud to be a firefighter. She is always elevating herself and enjoys learning new things. Lexi also likes to challenge herself physically. Her latest fixation is aerial acrobatics—no matter the task, Lexi is always ready to rise to the occasion.
Congratulations, Lexi!