NORD CEO PETER L. SALTONSTALL HONORED AT 2023 MM+M PINNACLE AWARDS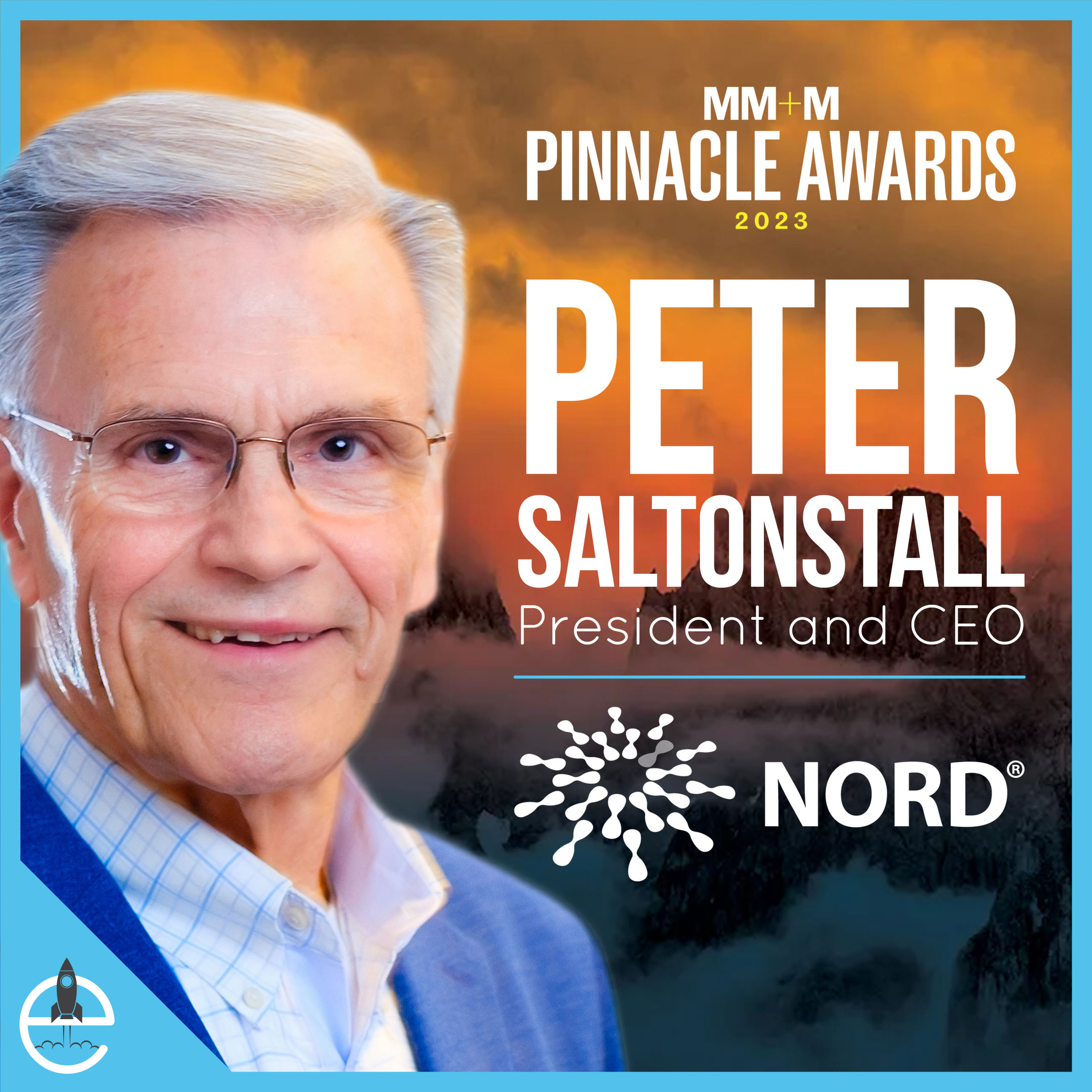 NORD CEO PETER L. SALTONSTALL HONORED AT 2023 MM+M PINNACLE AWARDS
NORD PRESIDENT RECOGNIZED FOR HIS LEADERSHIP
It is rare to find someone passionate about standing up for the patient communities that need more time in the spotlight. Now that commitment has been recognized. Elevate is excited to congratulate Peter L. Saltonstall, President and Chief Executive Officer of the National Organization for Rare Disorders (NORD), for being nominated as an honoree at the 2023 MM+M Pinnacle Awards!
Through Peter's leadership, NORD has only grown and strengthened support for and the bond among the community of 25-30 million Americans impacted by rare disease. Under Peter's guidance over the last 15 years, NORD has become the only organization working at the intersection of care, research, policy, and community to drive meaningful, practical, and enduring impact, so people living with rare diseases can live their fullest and best lives.
Today, Peter serves as one of the lead voices for the rare disease community and industry, the FDA, Congress, and more.
Lorna Weir, Elevate's cofounder and managing partner, said, "We have seen firsthand Peter's commitment to the rare disease community. He works tirelessly to make sure the rare disease patient voice is heard by the FDA, NIH, industry, and legislators. He is a dedicated advocate for the millions of people with a rare disease."
Those honored at the MM+M Pinnacle Awards program are leaders, marketers, strategists, and creators who have scaled the industry's heights yet have many years ahead of them. The members from this class hail from a diverse range of healthcare organizations, including pharma companies, medical marketing agencies, and creators of devices and diagnostics. Congratulations to Peter for this incredible honor and for his impact across the industry!
ou can view all the rest of the 2023 award winners at the official MM+M Pinnacle Awards website.
About MM+M
MM+M is the media brand of record for pharmaceutical marketing and commercialization, delivering the most balanced and relevant coverage of its subject matter. The 50-year-old business title produces an essential mix of online breaking news and analysis combined with monthly print features—timely, objective, original editorial content for an executive audience of leaders and thinkers who work in pharma, medical device, diagnostics, and greater healthcare marketing. MM+M also develops annual conferences and live and virtual events, and it runs the industry's premier awards program, the MM+M Awards, which celebrates creativity and effectiveness in healthcare marketing.