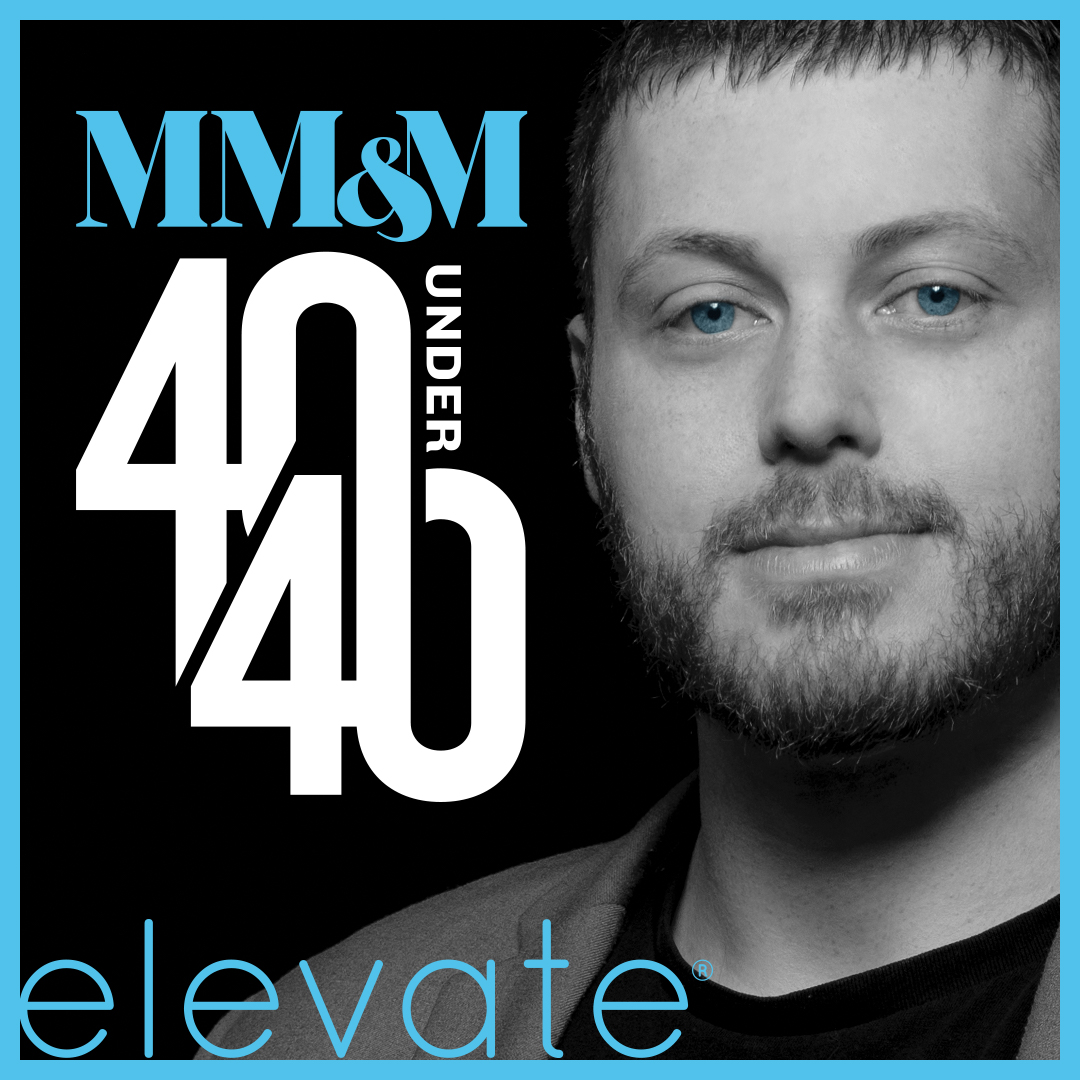 PAUL WESEMANN MAKES MM&M 40 UNDER 40
ELEVATE RISING STAR HONORED ON INAUGURAL LIST
Congratulations are in order for Paul Wesemann, Associate Creative Director, for making the MM&M 40 Under 40 list. This year marks the first time MM&M has chosen "The Next Wave" of young marketers, hailing from pharma and biotech companies and agencies to device manufacturers, analytics firms and health media. Seeing Paul in that list confirms that the future of the industry, and our agency, is in great hands.
Paul is responsible for much of Elevate's rise from start-up to award-winning creative agency. We could easily list 40 reasons why he deserves this 40 Under 40, but we're just going to go with the top 5.
Paul is a Multiple-time winner of every major award in the medical advertising industry and beyond: Med Ad News Manny Awards, Medical Marketing and Media, PM360 Pharma Choice and Trailblazer, Dx Awards, Art Directors Club, Rx Club, Clio, ADDYs, and Louix Awards.
Has made creative impact everywhere he's been, from early days at ATD American, UnReal marketing, AOTUS Health, Dudnyk, Rosetta, Cadient, and now at Elevate.
Establishes positive relationships with his teams and develops amazing rapport with all his clients, going above and beyond to get the job done for his accounts on every single project he touches.
Prides himself on his ability to handle the spiciest of foods, but may have cried a little during a hot wings contest at the office.
He has been a big reason that several of Elevate's star creatives from his previous agencies and alma mater Temple University have joined Elevate–to do great work, and mostly to work with Paul.
There are countless reasons why Paul is an amazing talent, and we are lucky to have him here. Congrats again, Paul!
About MM&M
MM&M is the media brand of record for pharmaceutical marketing and commercialization, delivering the most balanced and relevant coverage of its subject matter. The 50-year-old business title produces an essential mix of online breaking news and analysis combined with monthly print features — timely, objective, original editorial content for an executive audience of leaders and thinkers who work in pharma, medical device, diagnostics and greater healthcare marketing. MM&M also develops annual conferences and live and virtual events, and it runs the industry's premier awards program, the MM&M Awards, which celebrates creativity and effectiveness in healthcare marketing.