Rachel Underwood promoted to Scientific Director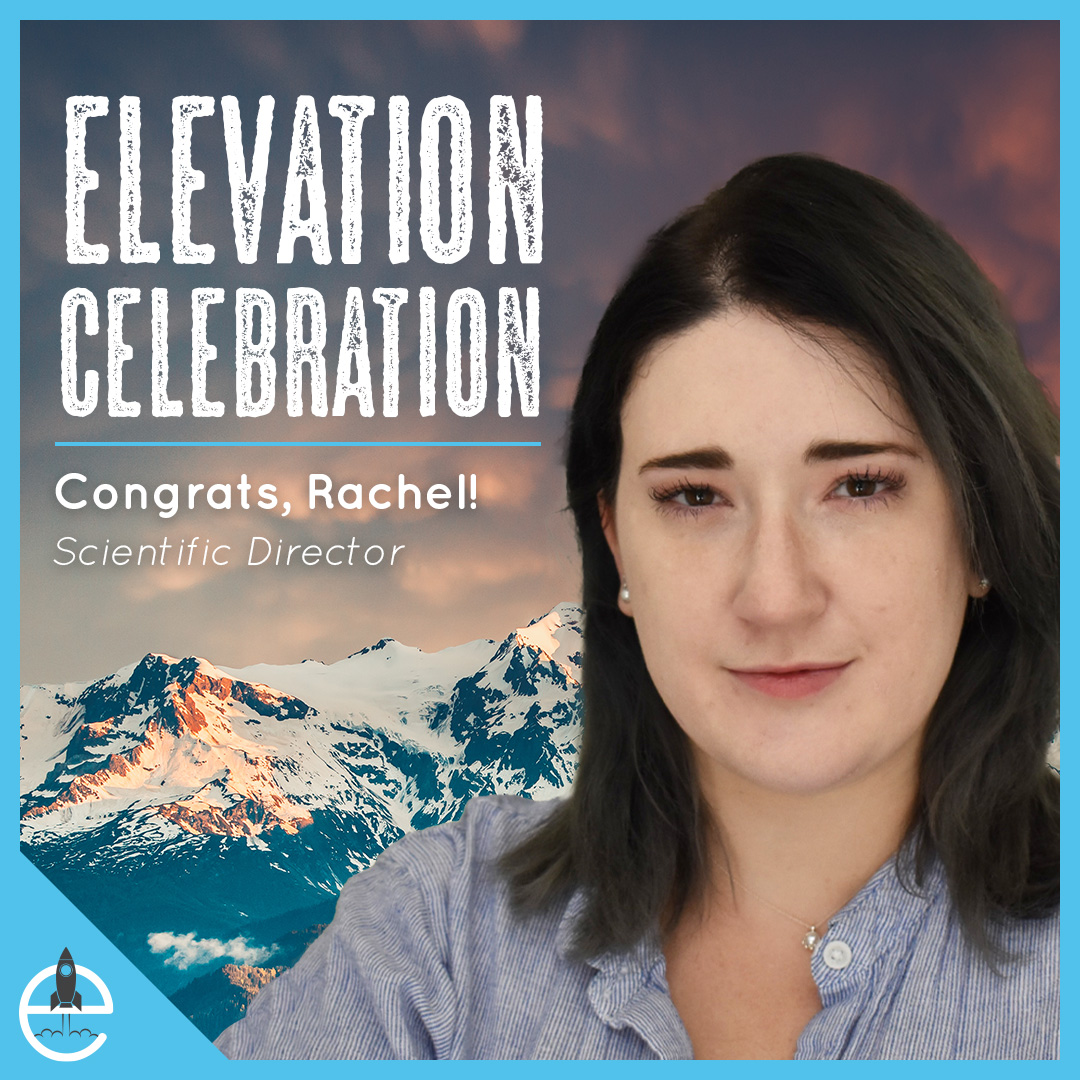 Rachel Underwood promoted to Scientific Director
Medical PhD standout helps agency reach new heights
Our team is not complete without Dr. Rachel Underwood, which is why we're beyond thrilled to announce her promotion to Scientific Director. From day one, she has grasped difficult assignments in a wide array of therapeutic categories, including rare and ophthalmic diseases. Rachel has taken charge by going the extra mile to set our team and client partners up for success—her medical insight has helped the team craft positioning, messaging, and creative that truly elevates our work.
Elevate's VP, Medical Director David Marks said, "Working with Rachel is an absolute privilege. She has a depth of knowledge and intellect that I have rarely come across working in this field. We are incredibly fortunate to have her working as a leader in the medical department."
Rachel's ability to navigate agency internal process as well as to educate clients makes her an invaluable member of our brand teams. Her expansive scientific knowledge has opened many doors for our team, allowing us to push our work and find ways for challenger brands to stand out in the marketplace.
Steven Goldstein, Creative Director, Copy, said, "Rachel brings a sharp scientific understanding of products, data, and marketplace dynamics to our discussions, positively influences both the strategic and creative executions, and does so with the efficiency and determination that help our teams and clients elevate our work."
Congratulations to Rachel on this well-deserved milestone. We can't wait to see all that you achieve in this role!