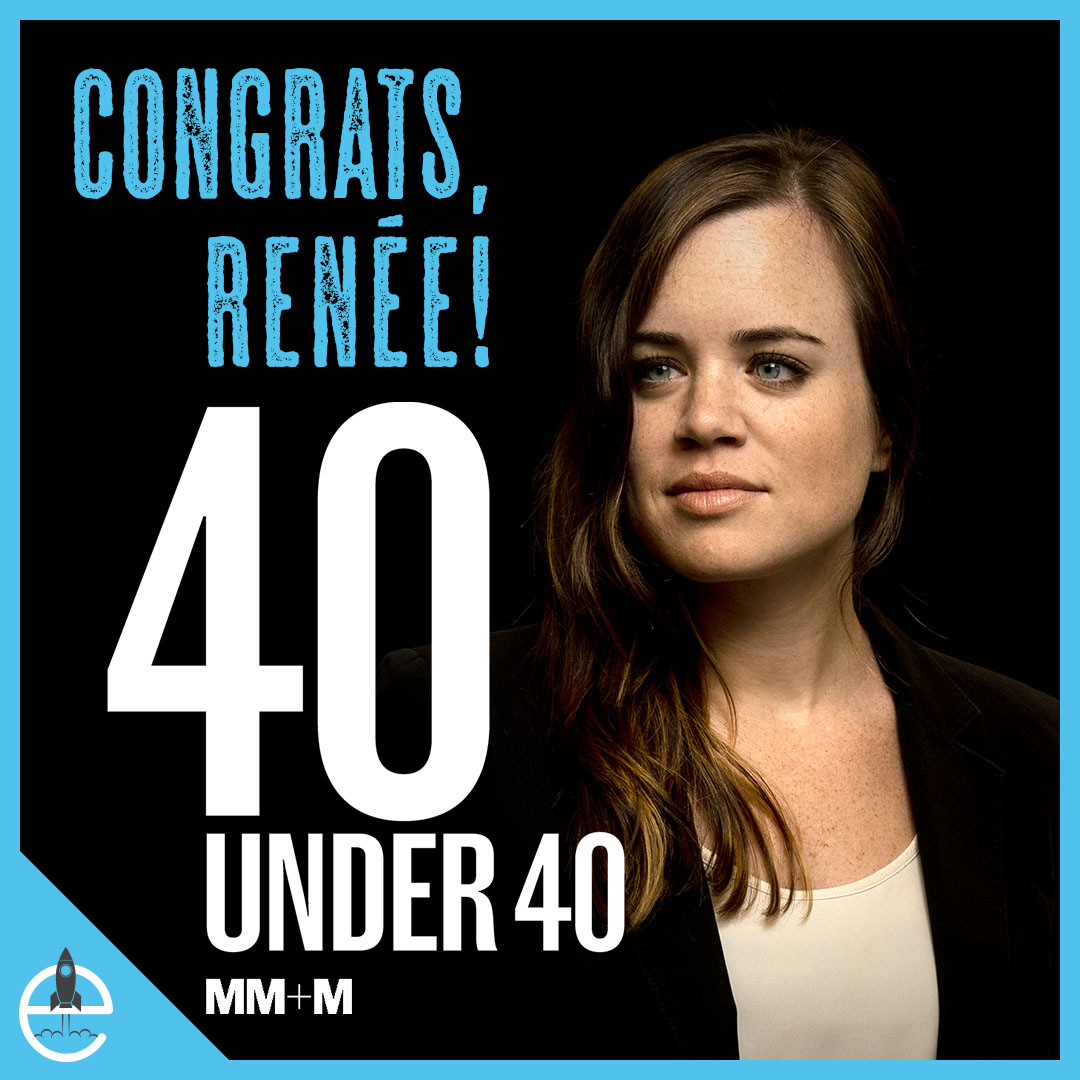 RENÉE WATSON MAKES 2021 MM+M 40 UNDER 40
WELL-DESERVED HONOR FOR AN INDUSTRY RISING STAR
The Elevate team is thrilled to congratulate Renée Watson, Supervisor, Client Engagement, for making the 2ndannual MM+M 40 Under 40 list. This list commemorates the next wave of marketing leaders from agencies, pharma and biotech companies, and other firms related to health media and analytics. Renée's inclusion validates the strength of this year's list, as she embodies what the best and brightest have to offer.
Ever since Renée joined Elevate, she has played an instrumental role in leading multiple brand launches. In addition, Renée possesses an eye for detail, a deep understanding of how to bridge creative process with client expectations, and an incredible drive for success—all of which set the bar high for what should be expected from an account professional. Her clients can attest that she is not only reliable but a crucial part of their core team. No matter the challenge she's faced with, Renée keeps strategy top of mind—as well as the needs of the specific audience, which in turn helps create the most impactful work.
Agency co-founder Frank X. Powers said, "In the past 4 years, a lot has changed at Elevate. But one thing that's remained consistent is Renée's determination and talent. We are so very proud of her and are thrilled to see her be recognized in such a fitting way."
There are many reasons why Renée is worthy of this honor: here are just a few:
Her extensive marketing experience, which includes everything from radio to pharma marketing
She started in sales, which enables her to apply a unique perspective to her work
She has made noteworthy contributions to the success of several agencies, including Tag Strategies, Discovery USA, and Elevate
She trains and mentors the next generation of client engagement professionals at Elevate
Outside of work, she plays an instrumental role in her community as a long-time volunteer for Bringing Hope Home
Everyone at Elevate recognizes how invaluable Renée is to our success—it's great that the rest of the industry has an opportunity to see it, as well. Congratulations to Renée for this well-deserved honor!
About MM+M
MM+M is the media brand of record for pharmaceutical marketing and commercialization, delivering the most balanced and relevant coverage of its subject matter. The 50-year-old business title produces an essential mix of online breaking news and analysis combined with monthly print features—timely, objective, original editorial content for an executive audience of leaders and thinkers who work in pharma, medical device, diagnostics and greater healthcare marketing. MM+M also develops annual conferences and live and virtual events, and it runs the industry's premier awards program, the MM+M Awards, which celebrates creativity and effectiveness in healthcare marketing.