Renée Watson promoted to Director, Client Engagement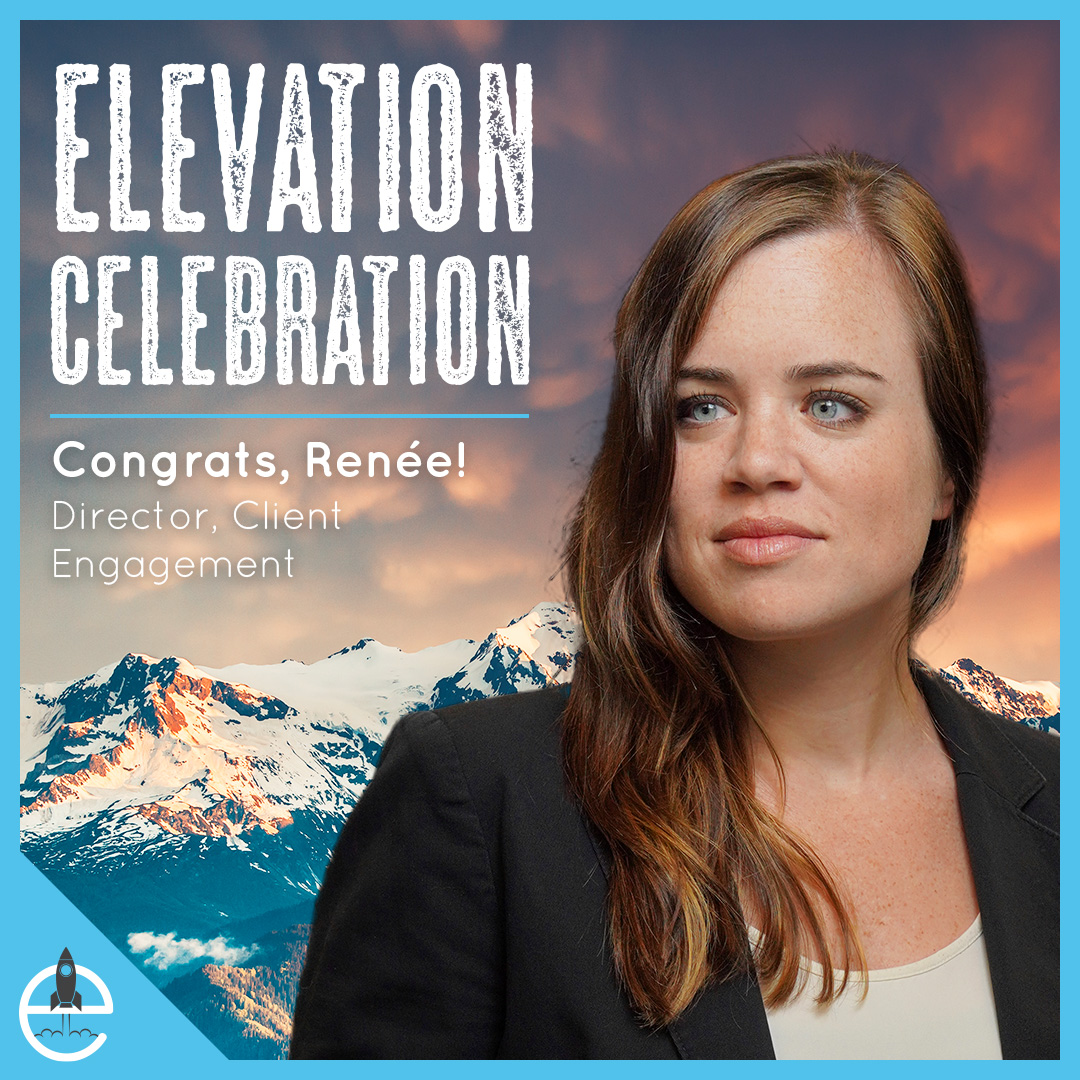 Renée Watson promoted to Director, Client Engagement
There is no limit to what she can achieve
We're thrilled to announce the promotion of Renée Watson to Director, Client Engagement. When it comes to Renée, greatness comes with everything she does. During her 6 years at Elevate, her efforts have strengthened the work we produce every day.
Renée's leadership throughout the agency always shines through—in her strategic direction, her creative feedback, and her ability to connect with the client on a level not many can achieve. Her passion for producing the best work possible is contagious.
Since Renée started, she has launched several brands, led innovative and experiential initiatives, taken part in photoshoots and video creations, and helped our clients at national sales meetings and industry conferences.
Elevate cofounder Frank X. Powers said, "Renée's attention to detail, command of client objectives, and ability to build lasting client relationships are certainly skills that push herself, her teammates, and the agency forward."
Along with her wide array of skills, Renée is also a strong collaborator with both the team and our client partners. She is always the first one to jump in to make sure the work is on strategy and helps out wherever she can.
Congratulations on your well-deserved achievement, Renée—we have no doubt that you'll soar to new heights in this role.