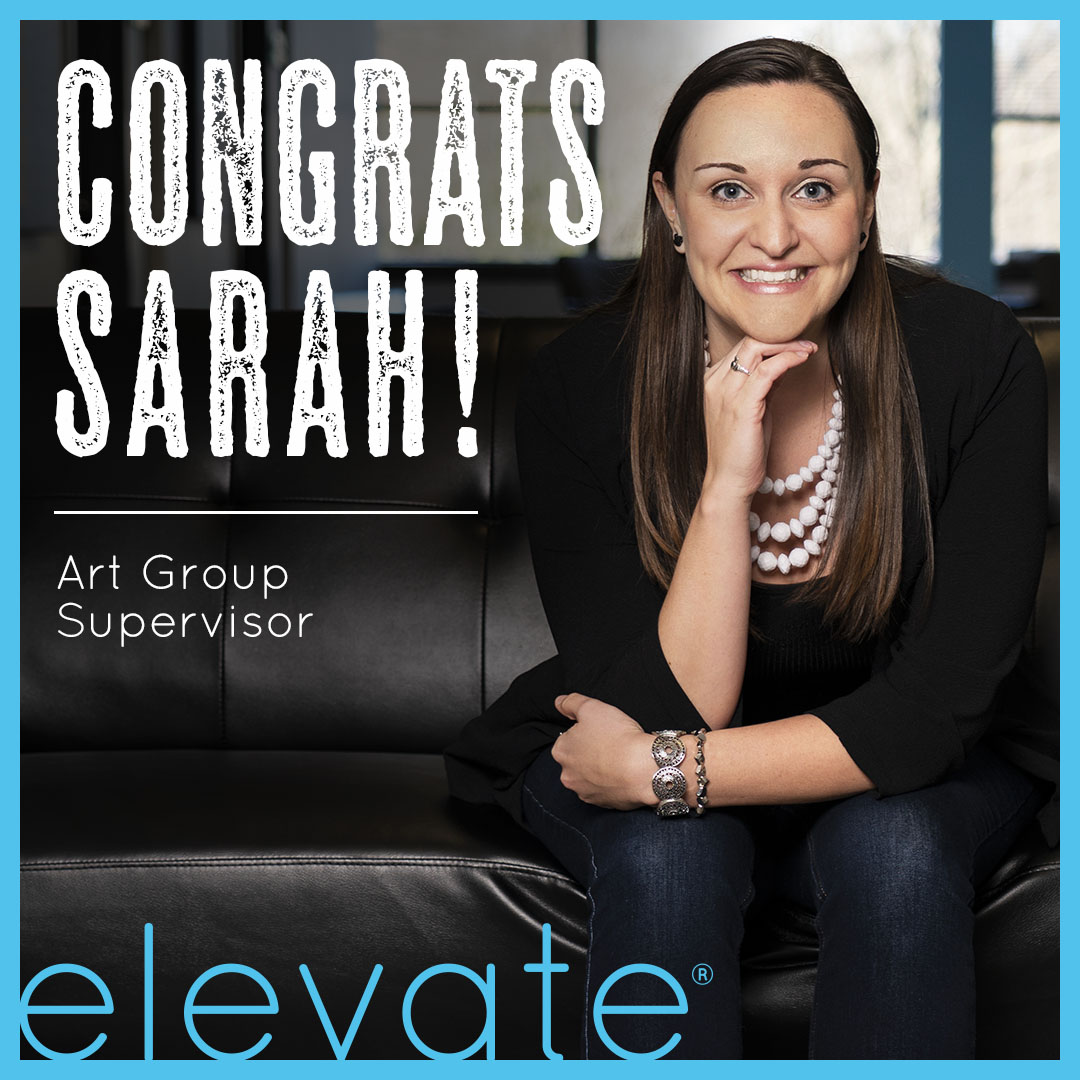 SARAH WARD PROMOTED TO ART GROUP SUPERVISOR
PROOF THAT HARD WORK AND CREATIVE EXCELLENCE ARE RECOGNIZED
Sarah Ward has been with Elevate for more than 2 years, which has been more than enough time to cement herself as a true creative force. With her new role of Art Group Supervisor, Sarah can continue to drive work forward and redefine what great looks like.
Sarah has enabled her teams to stay nimble, as a result of her unique ability to visualize multiple creative avenues. No creative challenge can hold her back, which is a large reason why this promotion is so well-deserved.
VP, Creative Director Tara Powers said, "Sarah has been absolutely crushing it. Since coming back from maternity leave, she's adapted to a complete virtual work environment and hasn't missed a beat. Everyone that works with her knows that she delivers quality work at every turn. It's my privilege to see her grow as an instrumental part of our team."
Congratulations to Sarah on this amazing accomplishment.