SCARLETT HERBERT PROMOTED TO MANAGER, CLIENT ENGAGEMENT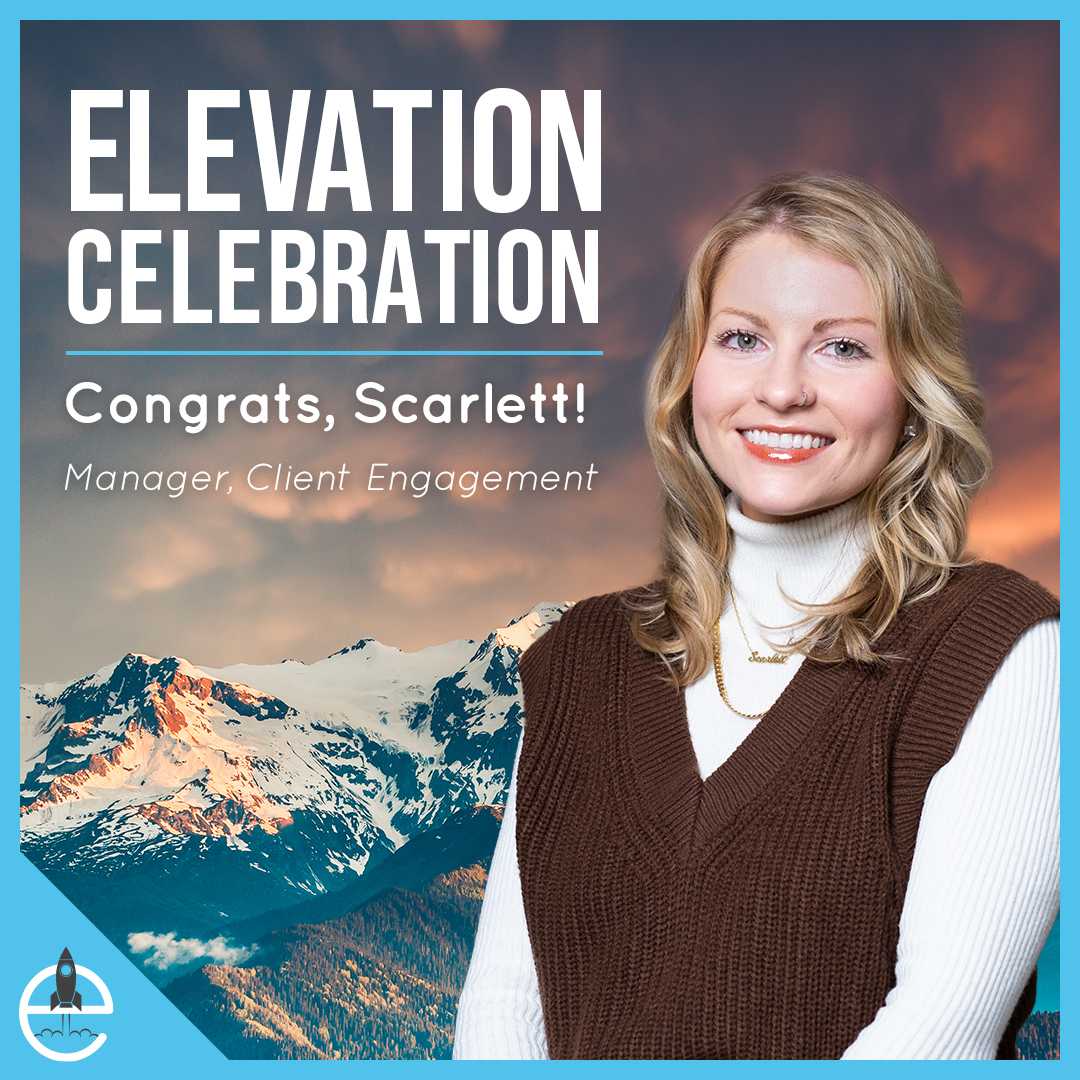 SCARLETT HERBERT PROMOTED TO MANAGER, CLIENT ENGAGEMENT
AGENCY'S CLIENT ENGAGEMENT TEAM GETS EVEN STRONGER
In her first days at the agency, Scarlett Herbert jumped into the potentially hectic and always dynamic environment of an upcoming brand launch. She hit the ground running and hasn't looked back. It's one big reason we're looking forward to her new "elevated" role as Manager, Client Engagement.
Scarlett definitely puts the "engage" in client engagement, because every one of her client partners quickly sees how she makes a difference for their brands. Always ready to focus on solutions, Scarlett can foresee any obstacle on the horizon and determine the best course of action for both her internal and external teams. Her launch knowledge and cool, unflappable demeanor give Elevate even more firepower when preparing to help a client enter a new market or take a larger role in the current one.
Renee Watson, Director, Client Engagement, said, "Scarlett develops strong relationships with our clients due to her warm personality and ability to partner on the project details quickly to make her brands a success. I am proud of all she has accomplished these past 2 years, and Elevate is lucky to have her!!"
Congratulations, Scarlett, on an incredible job. The agency, your clients, and the entire industry are excited to see what comes next!