Shannon Rittenhouse promoted to Senior Account Director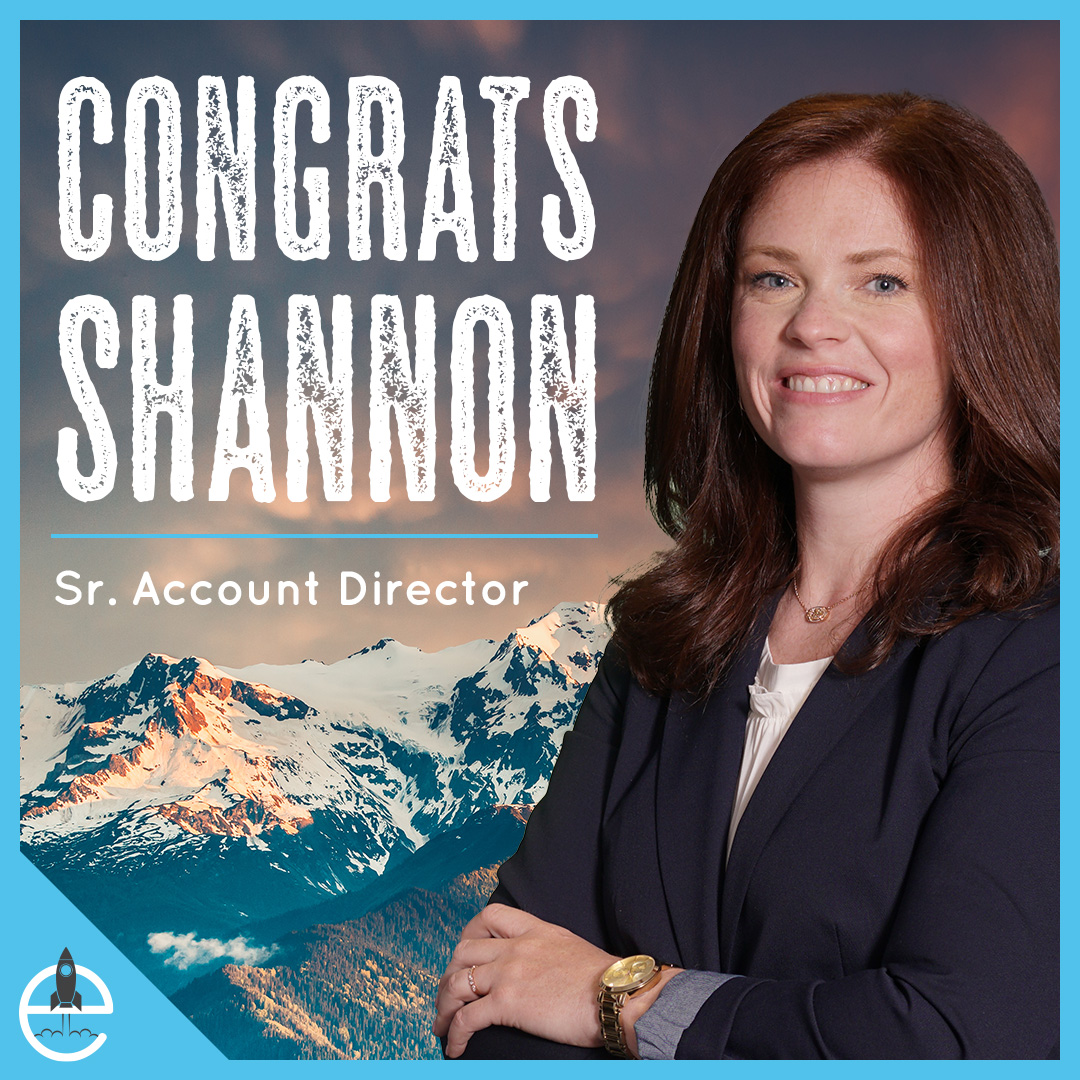 Shannon Rittenhouse promoted to Senior Account Director
Elevate Account team standout moves mountains
It's very rare to have an employee start out on the highest of notes, which is why we're thrilled to announce the promotion of Shannon Rittenhouse to Senior Account Director. Shannon joined Elevate with the big picture in mind, seeing projects fully from the inside out. She instantly took ownership of her responsibilities, which led to several successful product launches and initiatives.
Scott Harper, VP of Client Engagement, said, "Shannon has moved mountains in record time since starting at Elevate. Her drive towards excellence has been significant to our agency's success, as she was able to develop immediate trust and rapport with our key stakeholders."
Since joining Elevate, Shannon has built incredibly strong relationships and strategic partnerships both internally and externally with client partners and teammates. Along with driving successful relationships and brand launches at the agency, Shannon is also an inspiring, respectable mentor to many at Elevate.
Molly Harrison, Assistant Manager, Client Engagement, said, "It has been an honor to work alongside Shannon during my time at Elevate. She has exceeded my expectations as both a mentor and a team leader—she is a collaborative, strategic thinker who is truly passionate about the industry."
Congratulations on this well-deserved achievement, Shannon—the sky is the limit and we're ready to watch you soar.