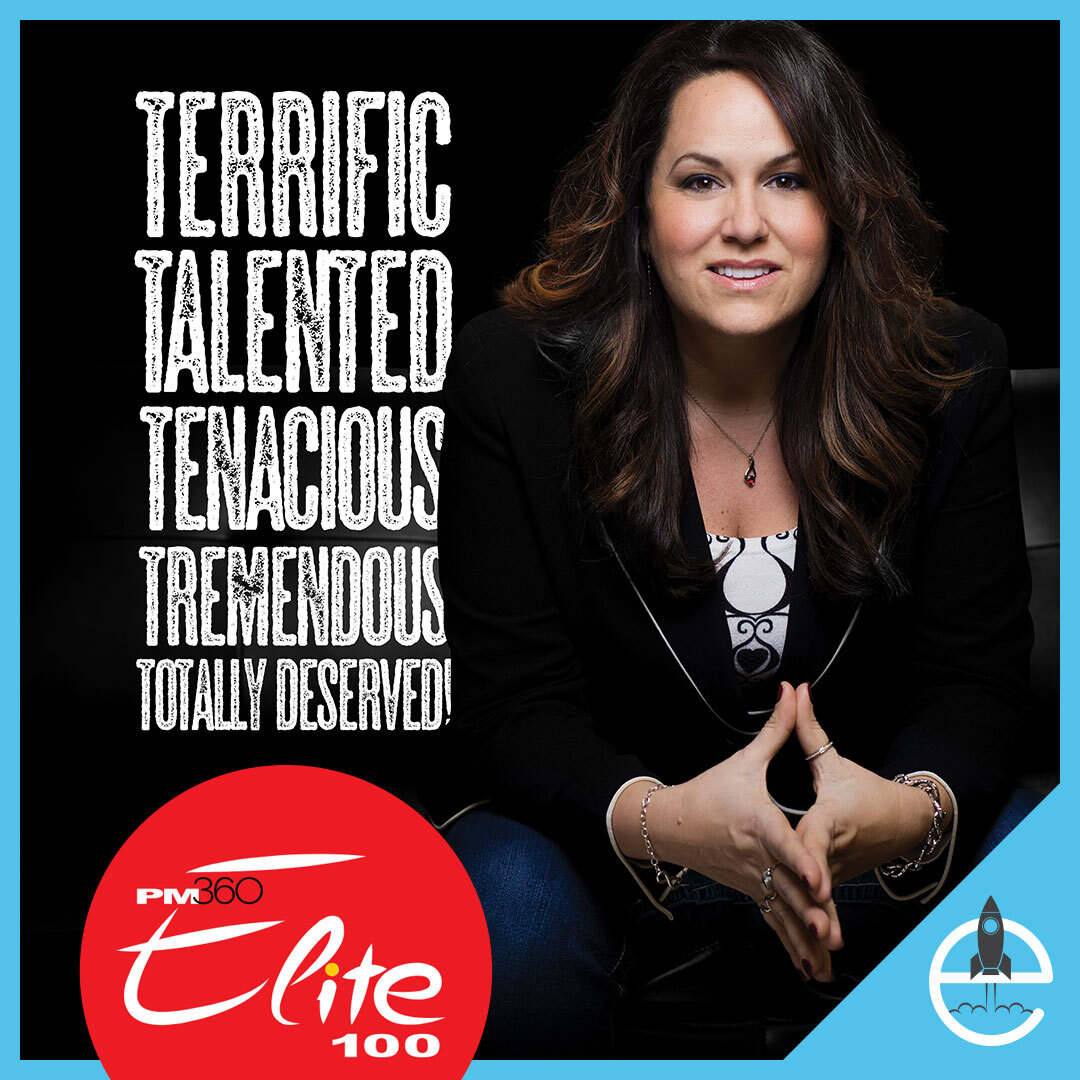 TARA POWERS HONORED BY PM360 ELITE
ELEVATE'S VP, CREATIVE DIRECTOR, NAMED TO THE 2020 LIST
Tara Powers only does everything. Outstanding creative mind. Incredible mentor to a generation of Art Directors and creatives. Award-winner in her own right. And now she can add PM360 Elite 100 to the list, as she is being honored in the May 2020 issue. PM360 ELITE (Exceptional Leaders, Innovators, Transformers, and Entrepreneurs), are the best in the industry. Tara being on the list of 100 is no surprise to anyone who works with her, and she now joins Elevate's previous Elite winners: Lisa Tamborello, Lorna Weir, Barry Schmader, and Frank X. Powers.
Her 20-year career in healthcare advertising spans numerous therapeutic categories and includes both domestic and global brand development. Tara has a range of disease state experience that encompasses over two decades of pharmaceutical, biotech, and medical device marketing-creating launch and multi-channel brand campaigns for both major disorders and rare diseases. But even more than all those accomplishments, Tara's personality and positive "get it done and done with excellence" mentality have had a profound effect not only on those around her and the people she's worked with, but also on the multitude of young artists she's helped build careers and the other women she has helped to succeed and excel in what has traditionally been the male-dominated pharmaceutical marketing world.
Elevate co-founder Lorna Weir said, "As a member of the Elevate Leadership Team, Tara's impact is felt throughout the organization. Her unwavering commitment to the agency and our clients has been instrumental in Elevate's success."
Tara became a Creative Director in 2010 but didn't take on the traditional role that can be purely managerial. Tara has always preferred to keep "one foot in the trenches," helping to generate the big ideas and the day-to-day operations of the creative product. They're the kind of Elite skills and talent that Elevate recognized in 2015 when the agency started. The agency's model is having senior talent dedicated to both managing and creating the work-Tara was the perfect choice. She joined Elevate Healthcare as Creative Director shortly thereafter and has been at the heart of the agency's rise to prominence.
Barry Schmader, Elevate Chief Creative Officer, said, "Tara brings a unique set of skills to every assignment. She can seemingly do all of it extremely well and, amazingly, on demand. She is a tremendous asset and one of our most essential resources."
The award shelf is full of campaigns she has led, including the PM360 Gold Award and the Professional Campaign of the Year from Medical Marketing & Media magazine for the SYN ERA "Stop the Sting" campaign, multiple awards for a stunning and stand-out self-promotional "Welcome to the Jungle" campaign for Elevate, and the Professional Print Campaign of the Year for her DePuy Synthes "World of Plating" campaign … just to name a few. All of which were only in the past two years.
There is nobody more deserving to be considered Elite than Tara Powers-she brings an electricity to her work that her team is inspired by. Tara may not be teaching all the lime, but her team is always watching and learning from her. That's a natural leader, and Elevate is thrilled to have her leading the agency into the future. Congratulations!
Read the full article at PM360's website.