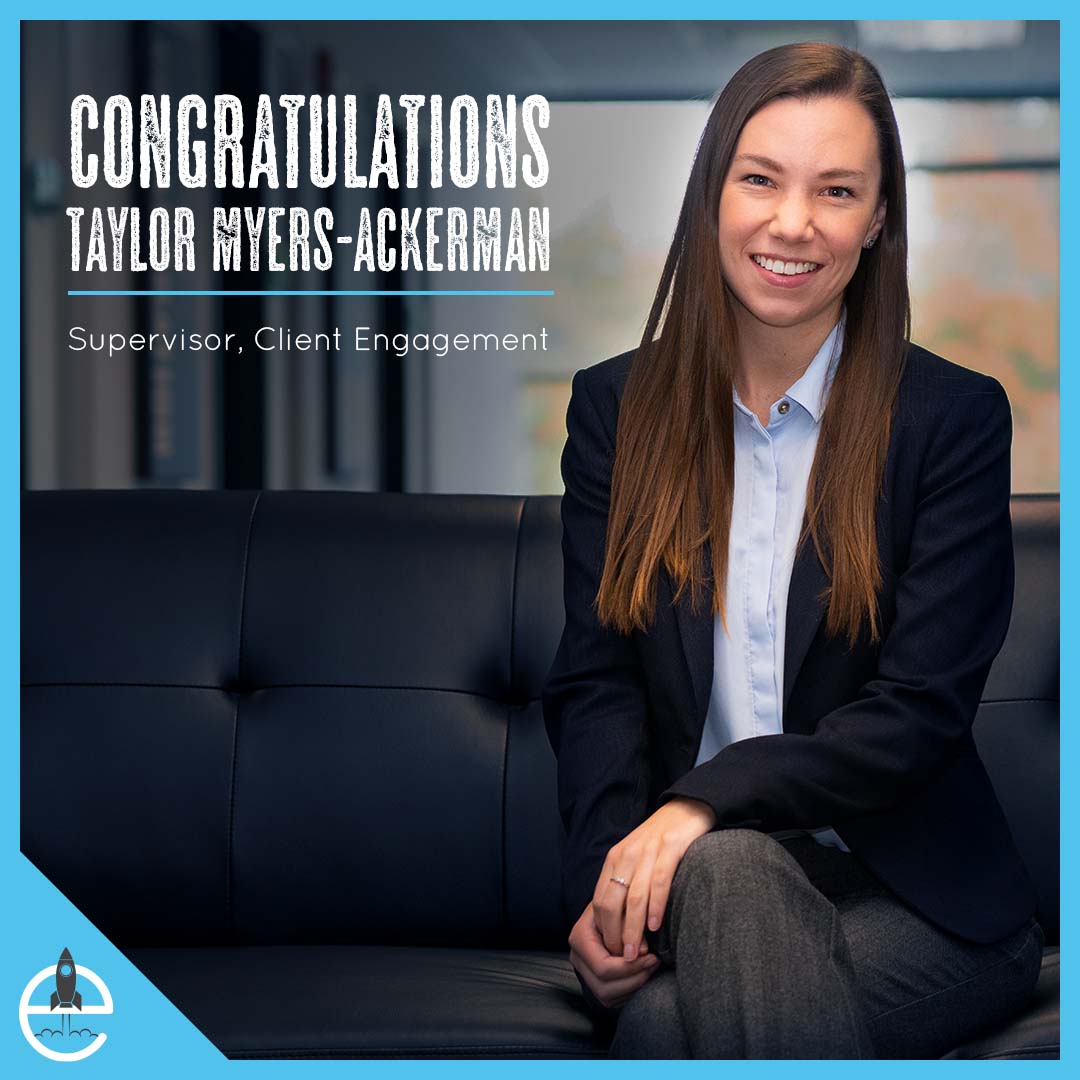 TAYLOR MYERS-ACKERMAN PROMOTED TO SUPERVISOR, CLIENT ENGAGEMENT
ACCOUNT TEAM SUPERSTAR CONTINUES TO RISE
Elevate's relationships with its clients are some of the strongest in the industry, forged by an incredible client engagement team who focus on delivering the absolute best day in and day out. Taylor Myers-Ackerman is a shining example of that success, which is why we're thrilled to announce the news of her promotion to Supervisor, Client Engagement. From her first days at Elevate, Taylor has helped redefine what an agency can be. Taylor's positive attitude and boundless energy help her drive business forward.
Scott Harper, VP of Client Engagement, said, "In the years she has been here, Taylor has risen to every occasion and surpassed expectations. She keeps her teammates coordinated, and clients love her. Her ability to build relationships with everybody she works with has resulted in growth and opportunities for the agency, and she's made it look easy."
Taylor continues to be a driving force at Elevate, developing strong relationships with her clients and teammates. She aims high and delivers higher. Earlier this year, she took charge by putting together a presentation on what our entire agency can do to help our clients' brands grow through an Elevate U presentation about virtual marketing opportunities during COVID-19. Taylor also attended the Pennsylvania Women's Conference, sharpening her leadership skills even more.
Mike Thomson, Group Copy Supervisor, said, "Taylor is one of the most genuine people I've ever met, let alone worked with. She is devoted, caring, and encouraging; the sky is the limit for her. She has reinvigorated the standards of how account and creative work together, giving Elevate and our clients the advantage of a truly unified team."
We are so excited to continue watching Taylor grow at Elevate and soar straight to success. Congratulations on this well-deserved achievement!