WOMEN SUPPORTING WOMEN: GROWING IN THE WORKPLACE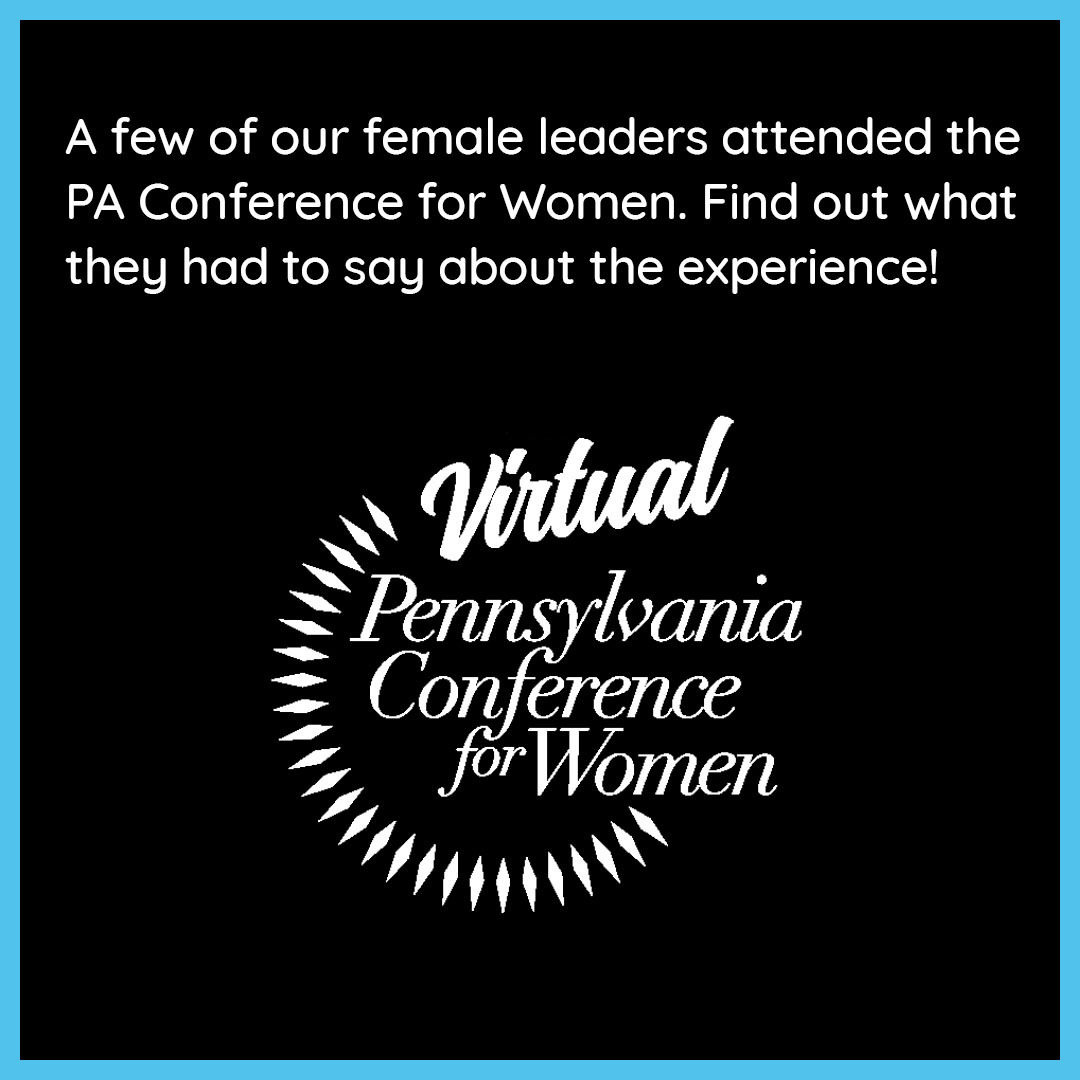 WOMEN SUPPORTING WOMEN: GROWING IN THE WORKPLACE
ELEVATE TEAM MEMBERS ATTEND PA WOMEN'S CONFERENCE
Women in all different areas of expertise are leaving indelible marks within their careers. As an agency that was built by a female co-founder, has many female leaders, and supports women in the advertising industry to achieve their full potential, Elevate encouraged team members to attend the 2021 Pennsylvania Conference for Women.
The virtual event aimed to promote, communicate, and amplify the influence of women in the workplace and beyond. More than 100 influential women spoke at the event, openly discussing their journeys to becoming trailblazing leaders. The conference featured keynote speakers and more intimate breakout sessions with powerful, influential women including Brené Brown, Michelle Gielan, Glenn Close, Simone Biles, Linda Hill, and many others.
Elevate Chief Talent Officer, Lisa Tamborello, said, "I loved this message from the Leadership Breakout Session with Linda Hill, 'Everyone has a slice of genius. A leader's responsibility is to amplify that slice of genius. We all need to be a value creator and a game changer. We all can innovate. Not just the cool team!'".
A key topic that was discussed throughout the conference was mental health. Michelle Gielan, a happiness researcher and positive psychologist, spoke about training the brain to view the world in a more positive way and how this positively affects those at work and in daily life. Simone Biles also shared her experience when she stepped back to tend to her mental health during the Olympics; she wanted people to see her as a human being and not just an athlete/performer. These conversations were valuable reminders for everyone to stay in tune with their mental health and complete frequent "check-ins" with yourself.
Elevate co-founder, Lorna Weir, said, "As someone who has benefited from mentorship, sponsorship, and access to professional development throughout my career, it's been an important goal to pay it forward by providing encouragement and opportunities to learn and gain experiences to those with whom I work. The Pennsylvania Conference for Women was rich with timely guidance, content that challenged our thinking, and the opportunity to hear and learn from some of the most inspiring and compelling women in the world today. We are excited about how many members of our team participated and thrilled that they took so much away from the day."
We are thrilled to see the impact and value that the conference has had on the team members who attended. Female leaders at Elevate will continue to communicate these important messages within our agency, encouraging all of us to integrate them into their daily lives.
For more information about The Pennsylvania Conference for Women, click here.


About The Pennsylvania Conference for Women
The Pennsylvania Conference for Women is a non-profit, non-partisan 1-day professional and personal development event for women that features more than 100 renowned speakers sharing inspirational stories and leading seminars on the issues that matter most to women, including health, personal finance, executive leadership, small business and entrepreneurship, work/life balance, branding and social media marketing, and more. Since the first conference in 2004, this annual event has grown to attract 10,000+ attendees and truly impact lives. The Conference offers incredible opportunities for business networking, professional development, and personal growth.