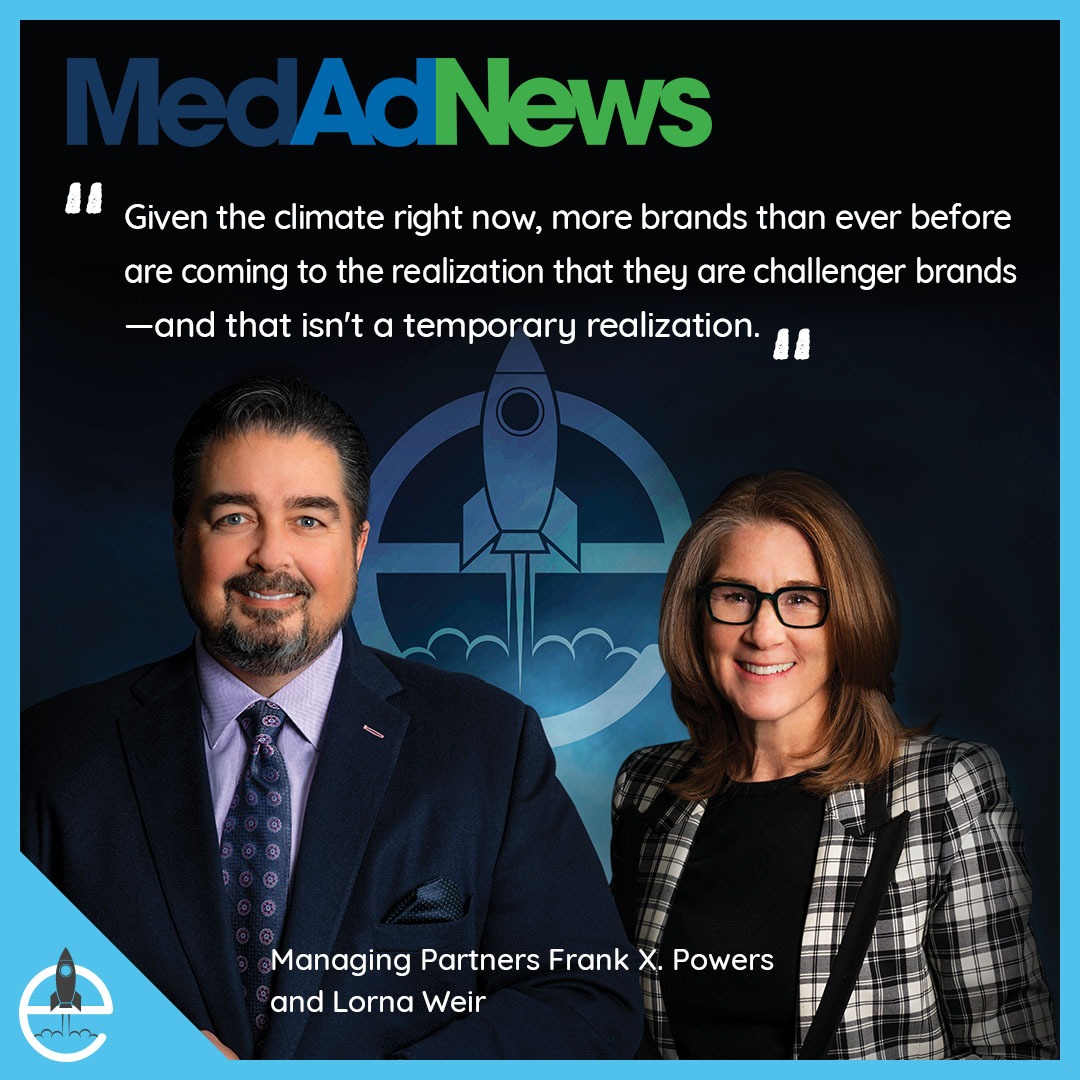 ELEVATE'S ROARING '20 RECAPPED IN MED AD NEWS
AGENCY'S 2020 HIGHLIGHTED IN ANNUAL AGENCY EDITION
2020 was a year that changed the industry, but we're in the business of change. Last year was another year with positive growth, new hires, award wins, new business, and a thriving culture. The agency's success was highlighted in the latest edition of the Med Ad News annual Agency issue.
Elevate teams developed new ways of creatively communicating among themselves, with clients, and with clients' audiences. These methods and skills will carry on as the "new normal" just becomes "normal" after quarantine. Even with the team working from home, the experience brought everyone closer together.
Agency co-founder Lorna Weir said, "Working so hard to overcome the challenges of the situation actually ended up making us even more considerate communicators, as we kept up the discovery of more and more new ways to keep our people bonded and our culture nurtured. We realized we could carry those things forward even after the world gets back to 'normal.'"
Agency co-founders Frank X. Powers and Lorna Weir understand the importance of sticking to their mission, not straying from why they launched Elevate in the first place. Elevate was created to answer an industry need, building brands and helping clients drive change through a core of experienced, senior-level talent. From day one, Elevate has been the champion of challenger brands. 2020 showed the entire industry that challenger brands are everywhere. Traditional challenger brands aiming for the top, and market leaders challenged with warding off hungry competitors, have obstacles to overcome in their pursuit of market success. Powers said that the focus will remain on the Elevate model that appeals to clients: selective compatibility.
Powers continued, "We look for assignments where there is a good fit and philosophical alignment on the opportunity as a challenger brand and what it takes to compete from a marketing and communications perspective. And that doesn't change, even in a worldwide emergency situation."
2020 put Elevate's strategy and model to the test. The challenger brand structure remains flexible to accommodate any client relationship and offers AOR, project, or hybrid solutions depending on the situation. Whatever awaits us all in the future, Elevate is ready. Our structure, independent, grow-with-purpose philosophy, and steadfast culture leave Elevate prepared to take on another five years of success.
Read the entire article at MedAdNews.
About Med Ad News 
The pharmaceutical industry's publication of record for more than 30 years, Med Ad News provides broad coverage and incisive analysis of the issues, events, trends, and strategies shaping pharmaceutical business, marketing, and sales. More than 16,500 readers-composed of corporate executives, marketing, sales, and product managers-rely on Med Ad News and its staff for unparalleled content.