ELIZABETH DRAB PROMOTED TO MANAGER, CLIENT ENGAGEMENT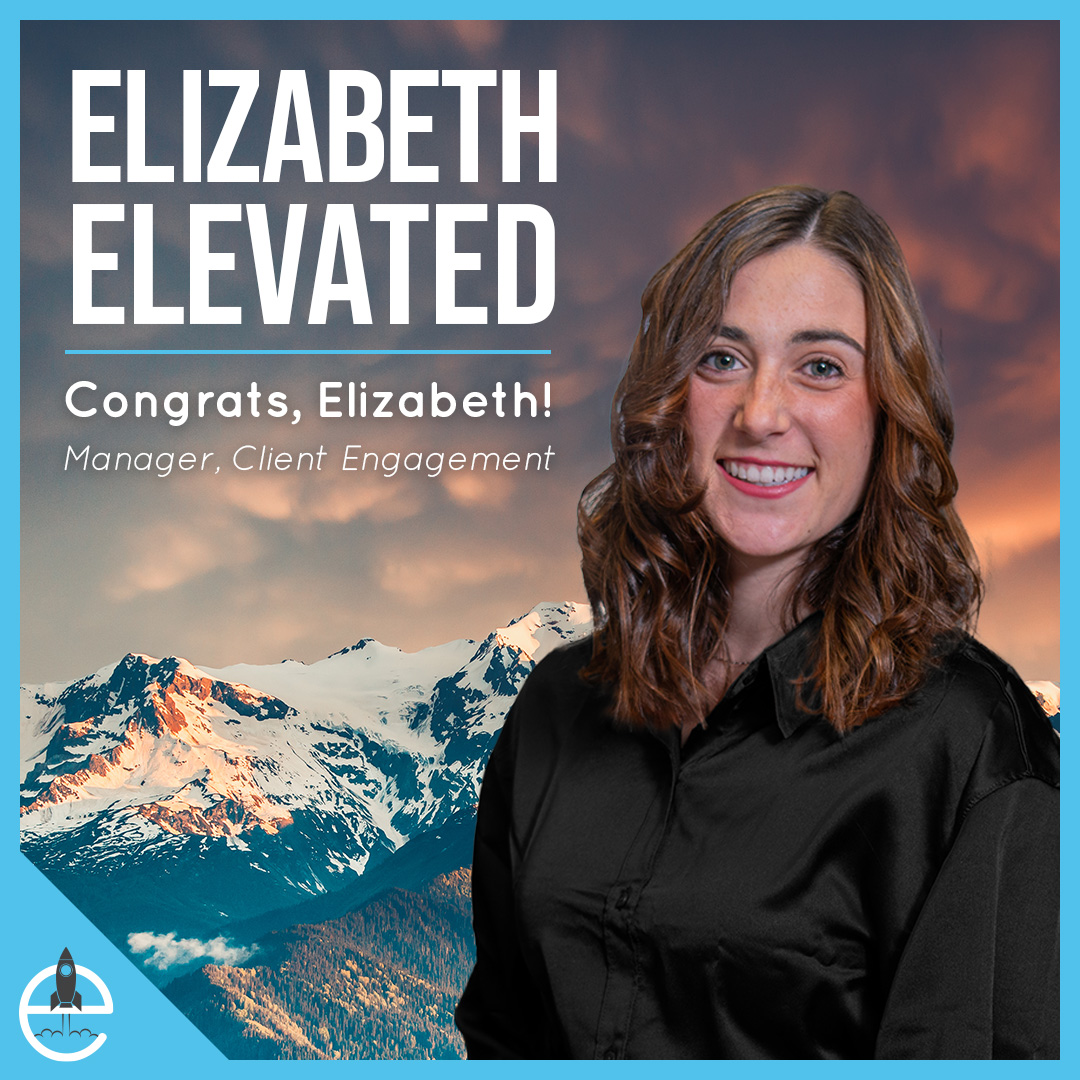 ELIZABETH DRAB PROMOTED TO MANAGER, CLIENT ENGAGEMENT
ELEVATE ACCOUNT TEAM STAR ON THE RISE
Elevate is happy to announce a well-deserved promotion for Elizabeth Drab to Manager, Client Engagement. Elizabeth has grown into her role quickly and she is a collaborative and supportive colleague to everyone she works with. Elizabeth brings a winning attitude and team-focused mindset to create positive experiences in every project she touches.
Her reliability to not just her team but to her client partners has been incredibly valuable, as she has become a go-to resource both internally and externally.
Regina Brown, Director, Client Engagement, said, "Elizabeth started with us as an intern and has continued to grow and impress the team every step of the way. She has built wonderful relationships with our client partners and that results in the best work getting delivered time and time again. I'm so proud of Elizabeth and can't wait to see what's next."
Elizabeth is another excellent example of the future of the Client Engagement team at Elevate. Great partnerships need great collaborators and Elizabeth has worked hard to be the best support she can to all her teams. Congratulations, Elizabeth!