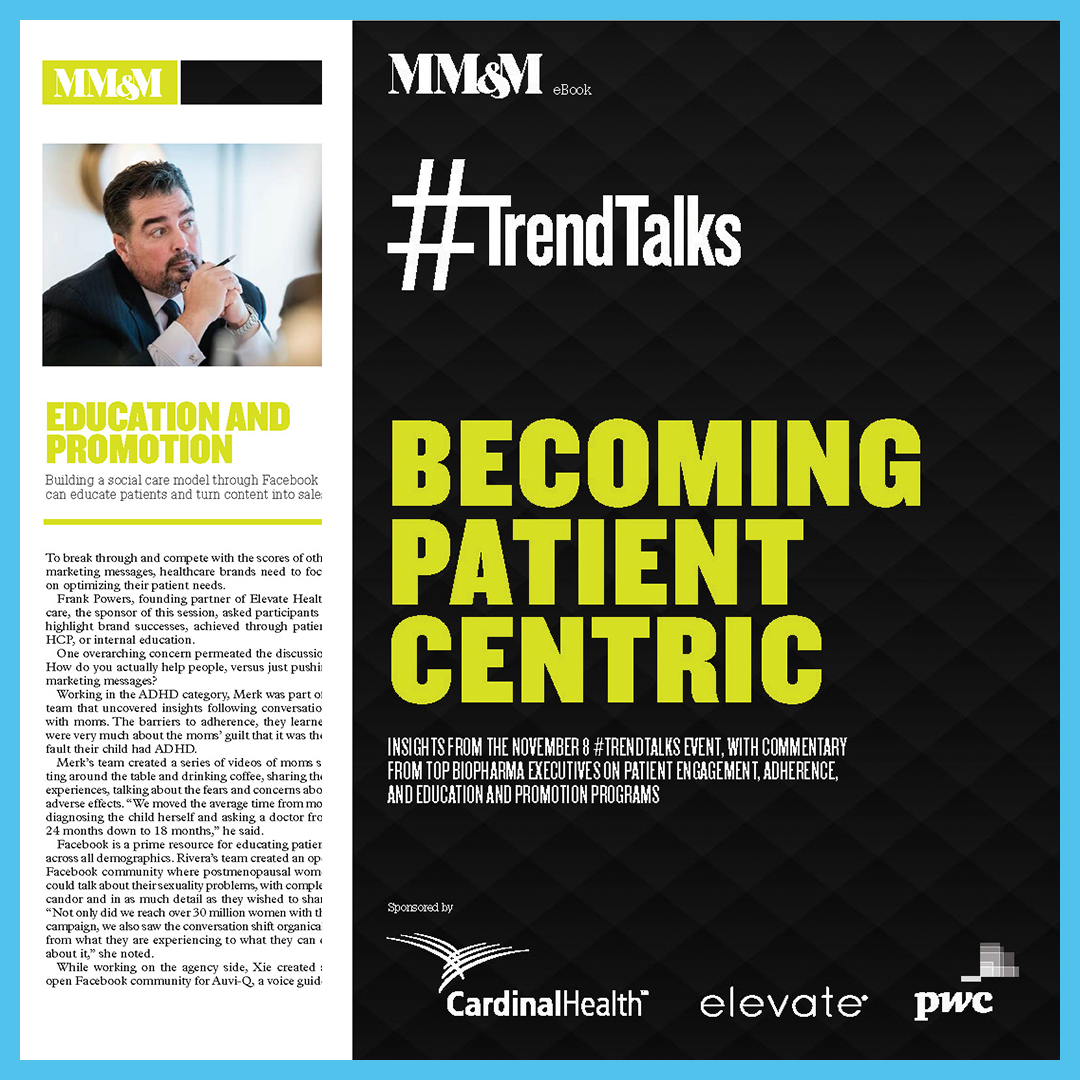 #TrendTalks: Becoming Patient Centric
Elevate co-sponsored the MM&M #TrendTalks event, with discourse from top biopharma executives from across the nation
Along with Cardinal Health and PWC, Elevate Healthcare co-sponsored the recent MM&M #TRENDTALKS: Becoming Patient-Centric in New York City. The event was attended by Elevate co-founder, Frank X. Powers, who moderated a session with top biopharma executives from the Pharma, payer, and physician marketing space.
"The intimate, invite-only format for this event divides the conversation into three distinct segments, allowing, in this instance,
deep dives in patient engagement, adherence, and education and promotion programs."
During the event, participants actively shared their observations on trends, and related their successes and challenges as their companies or clients evolved toward a more patient-centric model. Highlights of the day included:
Leveraging data based on research, one leading pharma brand shifted its marketing strategy from one that was product-centric to one that considered more everyday life issues, such as the patient's transportation needs
Why segmenting patients based on behavior is a game-changer when allocating resources
How brands are using Facebook communities to drive interest in their therapies and adherence
Why keeping patient's adherent is a team sport, and how marketers are responding
The imperative to being value to the HCP-patient relationship
To learn more about the event, or to download a summary, visit http://bit.ly/2ElWgEX .