Carolyn Ignomirello promoted to Creative Director, Copy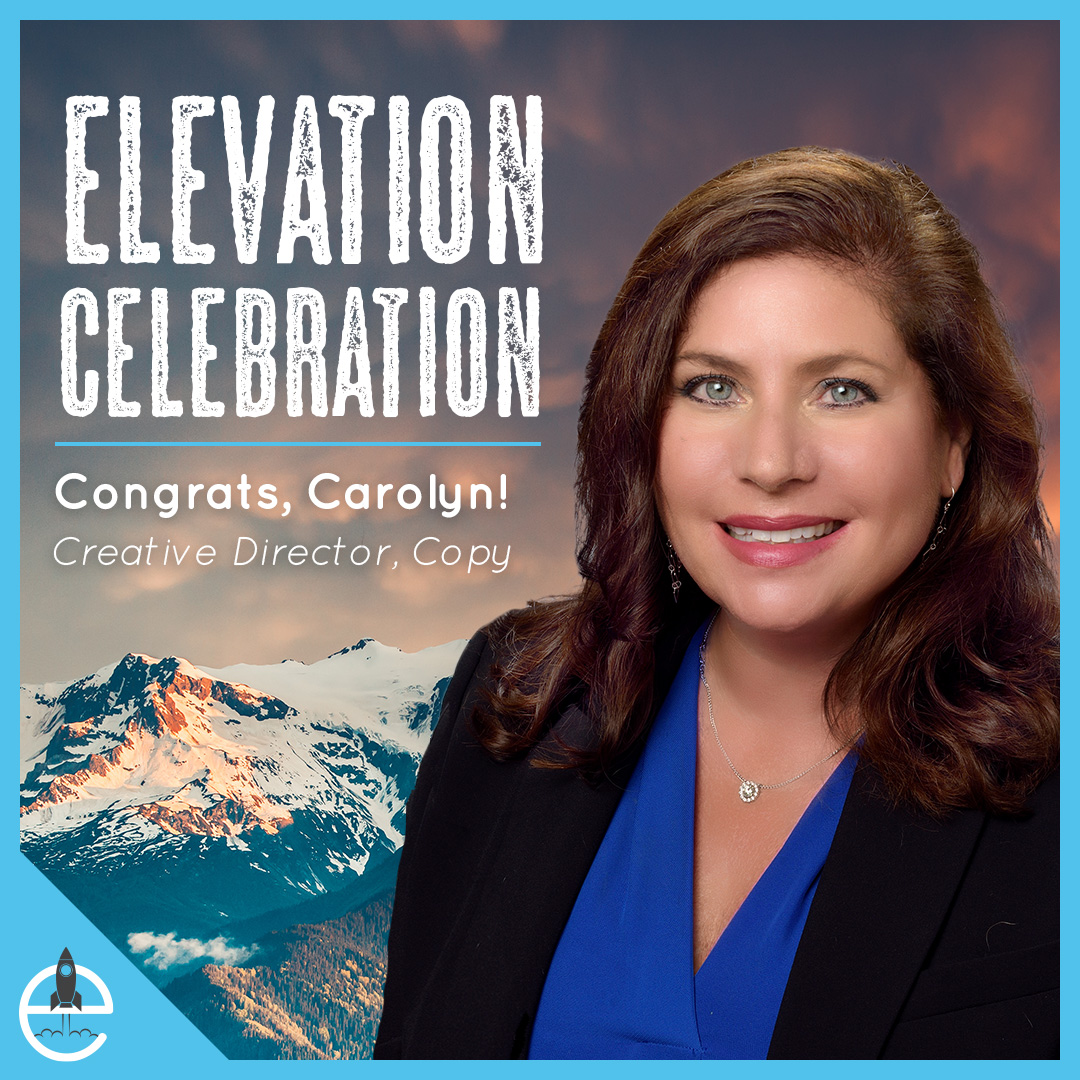 Carolyn Ignomirello promoted to Creative Director, Copy
A writer taking the industry by storm
A creator with clear command of her clients' brands, clinical data, marketplaces, and competitors. A writer with creative contributions that have led to driving her brands forward and multiple industry awards. An impactful leader and mentor to those around her. These are a few of the many reasons that we could not be more thrilled to announce the promotion of Carolyn Ignomirello to Creative Director, Copy.
Sam Cannizzaro, VP Creative Director, said, "Carolyn's ability to distill data and facts into powerful creative solutions is extraordinary. Her dedication to her craft inspires everyone around her to strive for greatness every day."
Carolyn brings a team-oriented manner to the agency that has helped improve interactions, efficiency, and work quality. Her level of knowledge and experience in the industry enhance every project she works on and the agency as a whole.
"Since she arrived at Elevate, Carolyn's presence has positively impacted many across the agency with strong thinking, true partnership, good vibes, and great copy. Here's to a lot more of that!" – Steven Goldstein, Creative Director, Copy
Through her creative expertise, Carolyn has earned her place at Elevate as a respected copy leader, collaborator, and mentor. She has a way of elevating those around her and inspiring successful performances from herself and her teammates.
Congratulations on this milestone, Carolyn—we're eager to see all the amazing things you'll achieve in your new role!