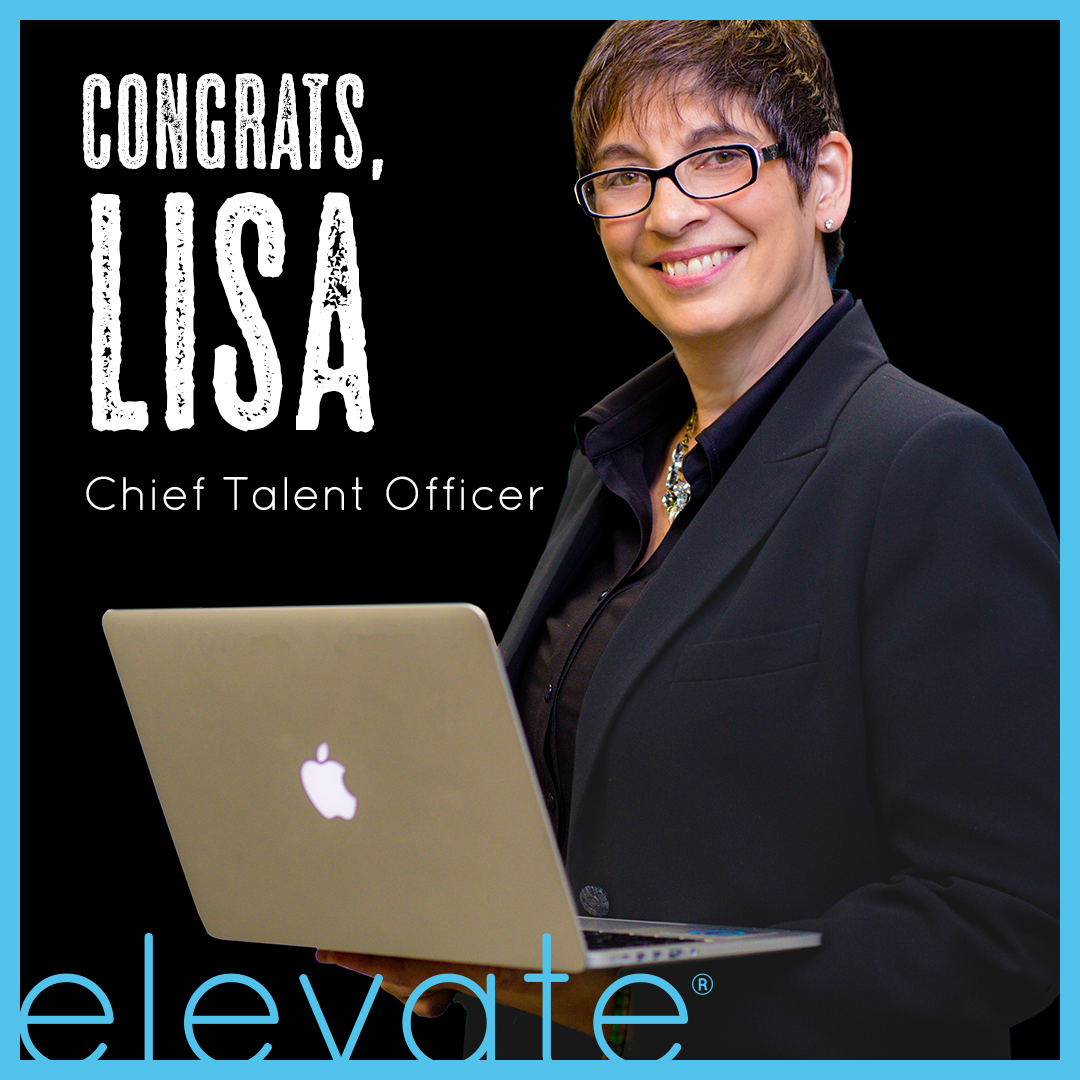 LISA TAMBORELLO PROMOTED TO CHIEF TALENT OFFICER
TALENTED AGENCY ROSTER STARTS WITH LISA
Elevate Healthcare saw incredible success in 2019, from multiple award wins to 13 employees joining the agency, and Lisa Tamborello is a big reason why. The growth of Elevate is due in large part to all the amazing talent Lisa has brought in. Congratulations are now in order as Lisa has been promoted to Chief Talent Officer, where she will continue to identify the best possible talent to add to the agency In addition to her amazing eye for talent, Lisa is the biggest proponent of our agency's culture, helping create the kind of place people want to work.
On Lisa's promotion, Elevate co-founder Lorna Weir said, "There is no better person to help shape the future of Elevate. Lisa does everything inside and outside of the agency. She not only identifies the perfect candidates to bring into the agency, but she also represents Elevate across the industry. There is no way Elevate would be where it is without her."
Lisa is the one everybody can count on in any situation for anything that's needed. We are thrilled to have her and appreciate all of her hard work and dedication.