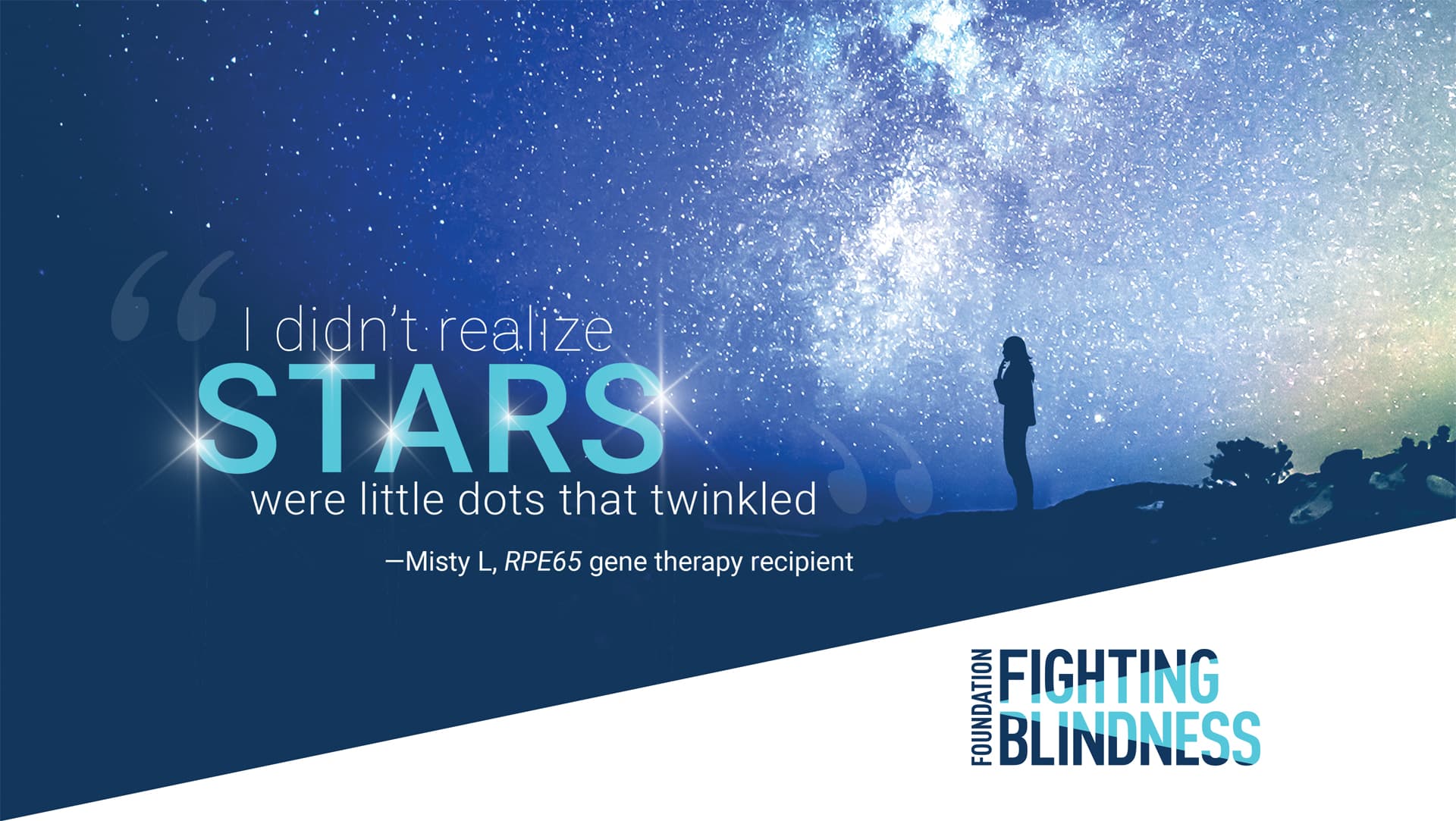 Foundation Fighting Blindness is showcasing what research can achieve and what they have already accomplished for the entire spectrum of retinal degenerative diseases.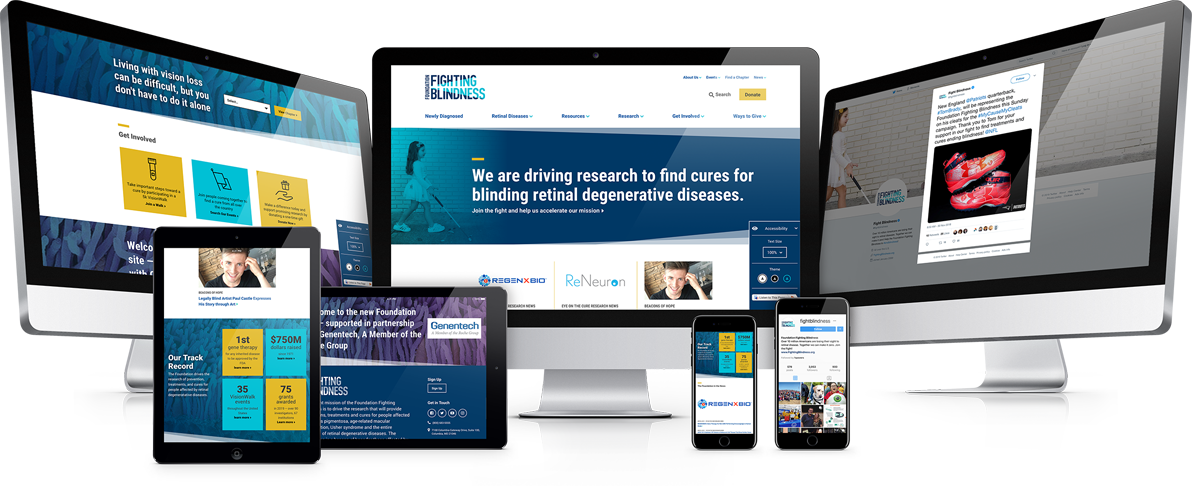 The beacon on a modern lighthouse has some sophisticated optics. High-tech lenses are used to concentrate the light from a continuous illumination source.
We found inspiration for this logo design from that idea—and how the qualities of the Foundation Fighting Blindness figuratively relate to those of a lighthouse: a sole function to shed protective light in the darkness; continuous vigilance; unrelenting protection; and a guide to navigating and advancing through the dark.